1 Camouflaged near production prototype
1 Camouflaged near production prototype
Stylish SUV Coupé design. 

The first all-electric SUV coupé from Volkswagen based on the MEB - with leading software expertise.
The ID.5 is the first Volkswagen to combine sporty, elegant coupé design with the qualities of the ID. family: it offers a completely new sense of space, intuitive operation, is fully networked - and can be updated and upgraded "over-the-air". It thus underlines Volkswagen's software competence. The high-quality coupé design clearly stands out from the appearance of conventional vehicles - and is thus unique in its segment. Discover all-electric driving in an inspiring shape.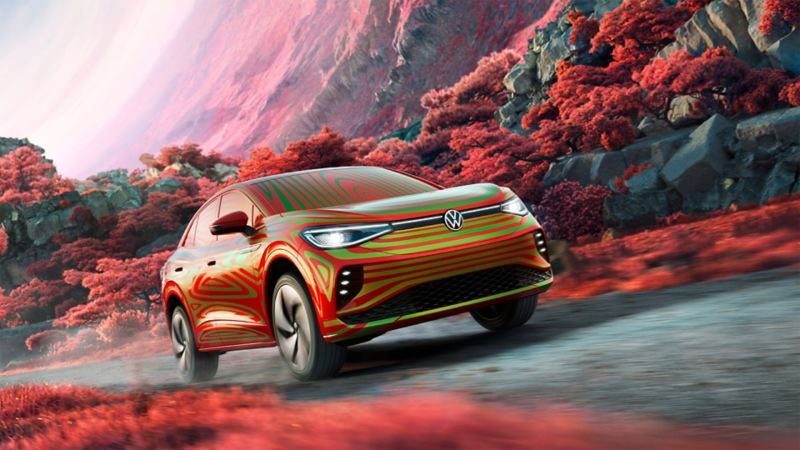 Electrifying at first glance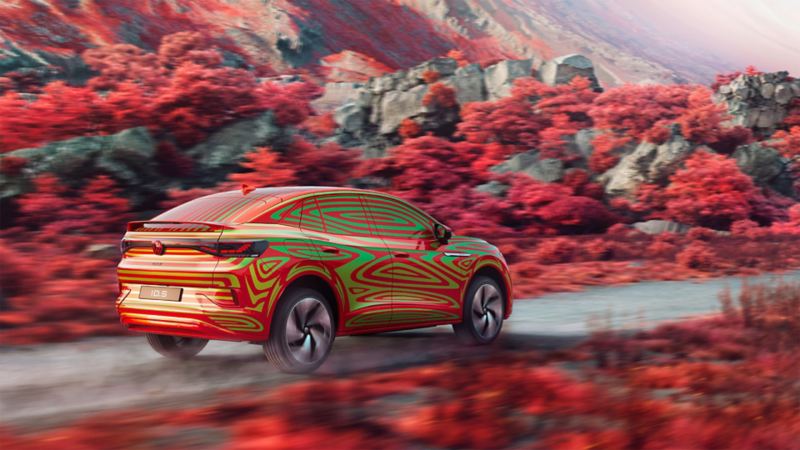 Electrifying at first glance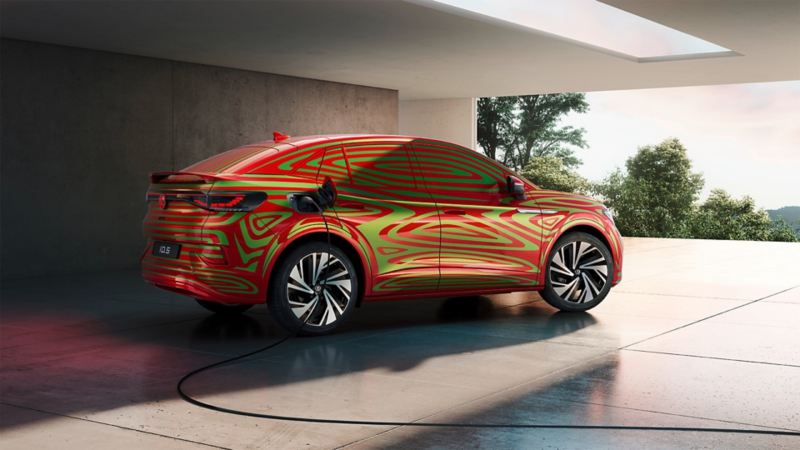 Expressive SUV-coupé design
From the very first glance the ID.5 presents itself as a progressive electric crossover, combining the strength of an SUV with the flowing silhouette of a coupé. The special thing about it is that the excellent aerodynamics of the avant-garde design reduces drag, boosts energy efficiency and, as a result, increases the range. However, even once inside an intelligently designed space concept awaits you thanks to the compact electric drive concept – offering plenty of space for all that the day may bring.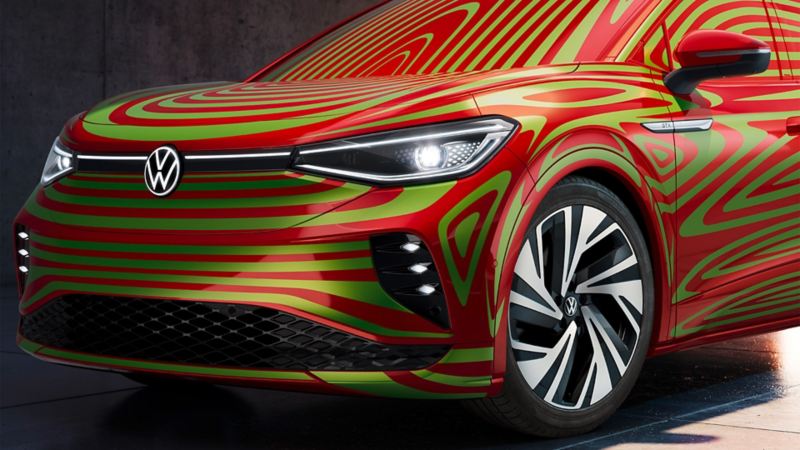 Breathtaking
electric

performance
When it comes to your demands, do you compromise? There is no need to with the new ID.5. It is as powerful as an SUV, as efficient as an ID. and accelerates like a sports car – because its electric motors deploy their full force from the very start: dynamically and with full torque. The low centre of gravity thanks to the high-voltage battery built into the floor of the body ensures well-balanced driving dynamics. The ID.5 offers maximum driving pleasure. The ID.5 achieves a range of up to 540 km an the ID.5 GTX up to 497 km1. With this performance it won't be just the daily routine you leave behind you. 
1. predicted WLTP range for the ID.5 with 77 kWh net battery energy content and rear-wheel drive, or for the ID.5 GTX with 77 kWh net battery energy content with all-wheel drive. WLTP guideline values for production vehicles may differ depending on equipment.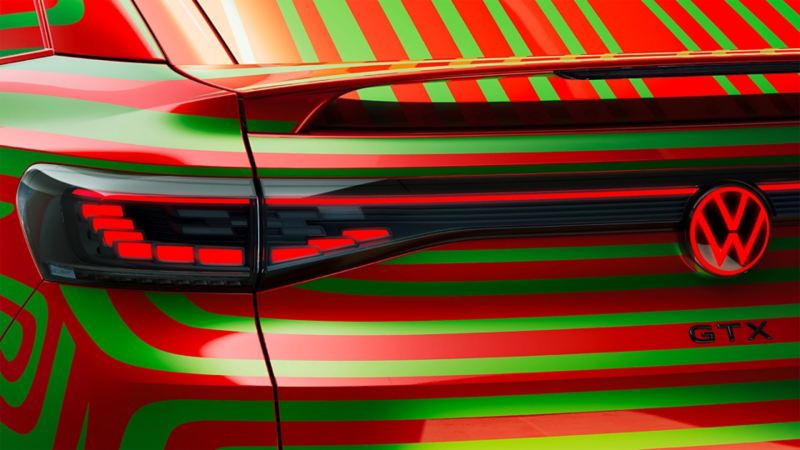 Designed to seek new pathways: the ID.5 GTX
Regardless whether it takes you into the buzz of the city or along a secluded mountain pass:  with its exceptional performance and a progressive design concept, the fully electric ID.5 GTX redefines the limits of electric mobility. Its sporty dual-motor all-wheel drive distributes the force of both electric motors to all four wheels, thus ensuring greater traction. And its efficient electric motor is so quiet that you can enjoy nature with all your senses. Because the GTX is designed not only for your daily routine – but for everyone who seeks more. Enjoy the new dimension of sporty electric performance with plenty of space for convenience.