Electric mobility in everyday life:

electric

buses are taking over the city

Electric mobility in everyday life:

electric

buses are taking over the city

Not everyone already has their own electric vehicle parked in front of their house. However, you only need to go a few steps further – as far as the bus stop – to experience electric mobility. More and more electric buses are now driving on our roads.
Why public transport is coming to rely on

electric

buses

What is slowing down

electric

buses

How the German Federal Ministry for the Environment is funding the switch-over to

electric

buses

Where most

electric

buses are to be found
Germany's public transport system replaces around 20 million car journeys every day. This helps to relieve pressure on both the environment and urban traffic. The public transport system includes, among other things, some 36,000 buses operating on scheduled routes every day. However, the majority of these diesel-powered buses emit CO2: 2.5 tonnes every year. A complete switch-over to locally emission-free, low-noise and electric-powered buses would therefore have a two-fold positive impact: on the environment and on the volume of traffic.
Electric buses: the

conversion

costs are still high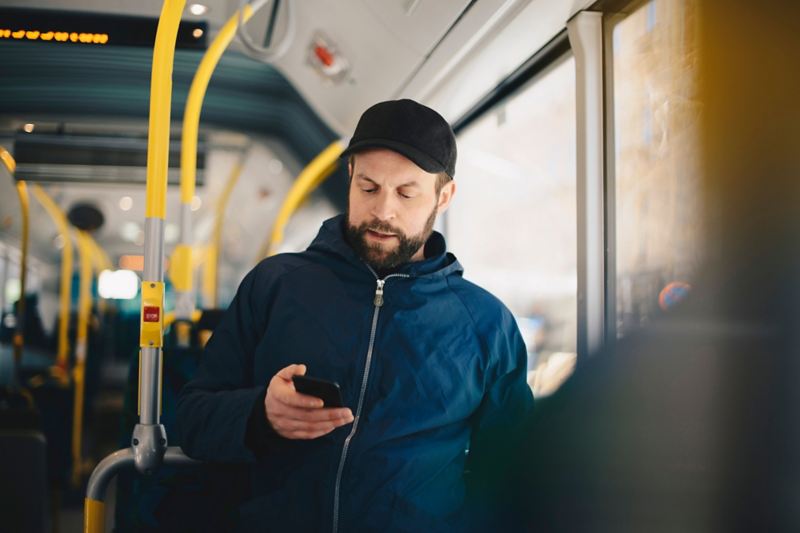 The massive reduction in urban CO2 emissions and significantly lower traffic noise are good reasons for switching to electric mobility in public transport. In spite of this, according to "Statista", there are still only 183 fully electric buses operating in Germany. Above all, it is the high cost of switching to electric mobility that scares off German transport companies. Costing around €750,000 each, electric buses are twice as expensive as diesel-powered buses. Alongside this is the conversion of the depot infrastructure needed to operate and service electric buses. A further point inhibiting the switch-over: the range of electric buses. With a full tank of diesel, buses have an average range of 500 kilometres – their electric counterpart achieves considerable less.
The German Federal Ministry for the Environment is funding climate-neutral transport.

The high cost is one obstacle that the government wants to overcome – not least so as to meet its Climate Protection Plan. The reduction of greenhouse gases by up to 55 percent by 2030 (compared to 1990) is enshrined in the German Federal Government's "Climate Protection Plan 2050". The German Federal Ministry of the Environment is therefore subsidising the procurement of electric vehicles – by up to 80 percent of the investment cost for five or more vehicles. The ministry expects this to lead to a reduction of greenhouse gas emissions, equating to 10,000 tonnes of CO2. This figure is still far from the possible 2.5 million tonnes and the replacement of 36,000 vehicles. But it is a start and is intended to be an incentive for transport companies to focus more on electric mobility.
Electric mobility: the city of Hamburg completely changes its buses

The city of Hamburg is setting a good example when is comes to the development of electric mobility in local public transport. From 2020 onwards, the Hamburg-Holstein public transport operator "Verkehrsbetriebe Hamburg-Holstein GmbH" (VHH) will only be procuring electric buses for its local public transport in Hamburg. The target: only electric-powered public buses will be driving on the roads of Hamburg by 2030. However, more than just good will and money is needed for this. The infrastructure also needs to be created to ensure reliable scheduled operation. The company is working at full throttle to achieve this. New depots, charging stations, as well as digital technologies, such as smart charging management and trained personnel, need to be available to ensure smooth processes.

The locally emission-free Shuttle-On-Demand System initiated by Volkswagen's subsidiary→ MOIA, together with "Hochbahn Hamburg", the underground and bus operator, is offering a shared mobility initiative to drive forward electric mobility even faster in Hamburg. 100 small electric buses have been assisting the public transport system since April 2019. There are plans for 500 buses by 2020.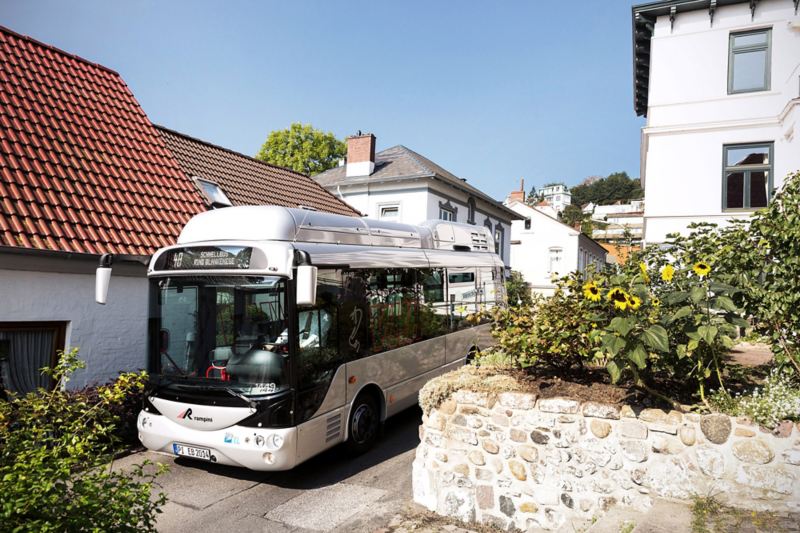 Electric mobility in public transport: what does it look like in other countries

Electric mobility is an integral part of everyday life in the Chinese city of Shenzhen, with the sole use of all-electric buses in public transport and electric cars as taxis. With over 16,000 electric buses, the city has the world's largest fleet of electric buses and, with 12,500 electric taxis, 63 percent of all taxis are now electrically powered. According to its own figures, the city is already saving 1.18 million tonnes of CO2 thanks to electric-powered vehicles. Shenzhen hopes to have fully switched over to electric mobility by 2020.
The integration of electric buses for climate protection, sustainable living and clean air is also succeeding in the Netherlands and in Great Britain. Only electric buses are used in local public transport in the Dutch city of Eindhoven, while London has the most electric buses in Europe. From 2020 onwards, the intention is that solely electric buses will be used in public transport in the centre of London. An "Ultra Low Emission Zone" will also be set up with an extremely strict emission limit for private vehicles. Together, these measures will significantly improve air quality in the city.

Electric motors are the drives of the future and are already making a considerable contribution to lowering environmental pollution today. It will still take some time for public transport in all German cities to fully switch over to electric drives. But it is both possible and makes sense, as shown by all the countries and cities that are one step ahead of us when it comes to the use of electric mobility in everyday life.