Contactless charging and more: how

electric

cars will charge in the

future

1

Contactless charging and more: how

electric

cars will charge in the

future

1

Motorways that charge electric cars while they drive. Electric vehicles that supply energy to the power grid – and to your own household. Sounds like a dream of the future? Anything but, when you look at new technologies and technologies already in use today.
How to charge your

electric

car wirelessly

Where you can already recharge while driving

How the

electric

car itself becomes a rechargeable battery

Why you can earn money

with

it
Contactless charging could make charging cables superfluous

We are familiar with contactless charging technology from newer smartphones and even our electric toothbrush. The device is placed on a charging station and the lithium-ion battery is charged wirelessly. The current flows through coils which are integrated into both parts. If these coils are directly on top of each other and are compatible, the contactless charging process starts.

Contactless charging is no longer a Utopian dream for electric mobility but has already been tested. The 2017 Halo project from Qualcomm is one example of this new charging system. The Halo system enables wireless contactless charging via a special charging panel on which the electric car is parked. The practical advantage: You do not need special plugs to charge the vehicle at charging points.
Electric cars recharge on the

electric

highway

Vehicles can already be charged without a charging cable. However, this still involves a time spent stationary or charging time. To achieve greater range, cars should also be able to charge via induction while driving. This enables journeys covering hundreds of kilometres, without any need to stop and recharge.

A Qualcomm test track for this dynamic charging has already been constructed near Paris. The ground panels of the charging system are integrated into the road surface. When an electric car drives at a maximum speed of 100 km/h, it is "recharged" with 20 kilowatts. This equals the performance of many public charging stations in Germany. As a bonus, this could eliminate the need for large batteries in electric cars because less storage capacity would be required. This would result in less cost-intensive and more environmentally conscious battery production. Qualcomm is already licensing the design of the Halo charging panels to further expand this system.

Sweden has already put the future of electric mobility on public roads. Since April 2018, electric cars and trucks have been able to charge while driving along a two-kilometre stretch of road outside Stockholm. The Swedish Road Administration is working on a nationwide expansion. The state road construction company in Great Britain, Highways England, also runs test tracks with wireless charging stations. In summer 2018, the British Department of Transport published a development plan for the expansion of roads with contactless charging as part of a mobility plan worth around 47 million euro.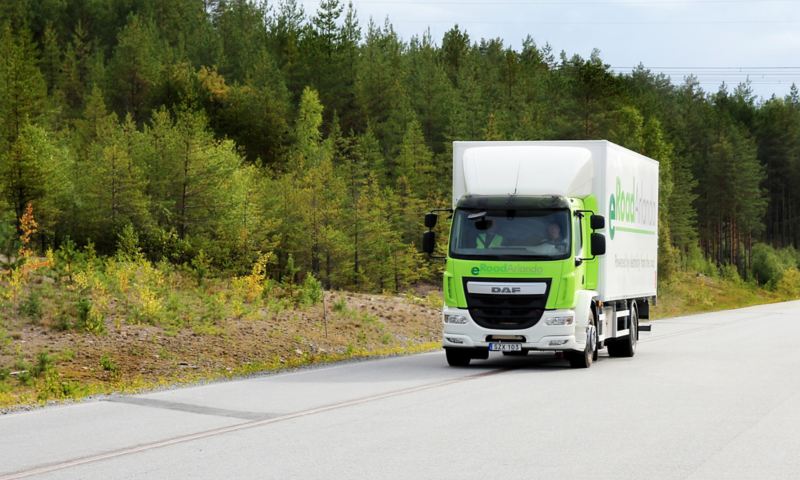 So will we soon be able to recharge at full speed on all public highways? The developers of Halo still have the brakes on: for projects like these to pay off, the standardisation of the charging systems needs to progress further and the charging strips have to be used frequently. Therefore, snack charging is initially considered more likely: at railway barriers or traffic lights, where you often have to wait longer than you would like. The new generation of electric cars is no longer as dependent on constant charging: Volkswagen's ID. family set to launch in 2020, for example, looks to be able to achieve ranges exceeding 550 kilometres. As such, an electric car would not have to recharge more than a car with a combustion engine has to refuel.
Smart grid technology saves money and resources

Local climate-neutral driving – this is a major advantage of electric cars over conventional combustion engine vehicles. Thanks to developments in charging technology, "refuelling" is becoming less and less complicated.  But what if the car of the future did not just drive with a battery but became one itself? Imagine: the sun is shining, your photovoltaic system on the roof of your house converts sunlight into energy and stores it in your car's battery. When necessary, the electric vehicle transfers the energy into the grid or back into your household. E-vehicles could, thus, become part of a smart grid.

This new procedure is called Charging via Vehicle-to-Grid (V2G). This makes optimum use of resources. In Denmark, a one-year test run has already taken place. Electric vehicle owners who participated in the smart grid earned an average of 1,300 euro from the shared energy budget by supplying the shared power grid with electricity from the electric motors.

Smart grid technology has also gained momentum in Germany. Audi's Smart Energy Network is a pilot project with a number of partners: households in the Ingolstadt and Zurich regions feed the electricity from their photovoltaic systems into a smart grid consisting of the local power grid and stationary battery storage. Intelligent control software distributes the solar power from the Smart Grid to the households, heating and electric cars as needed.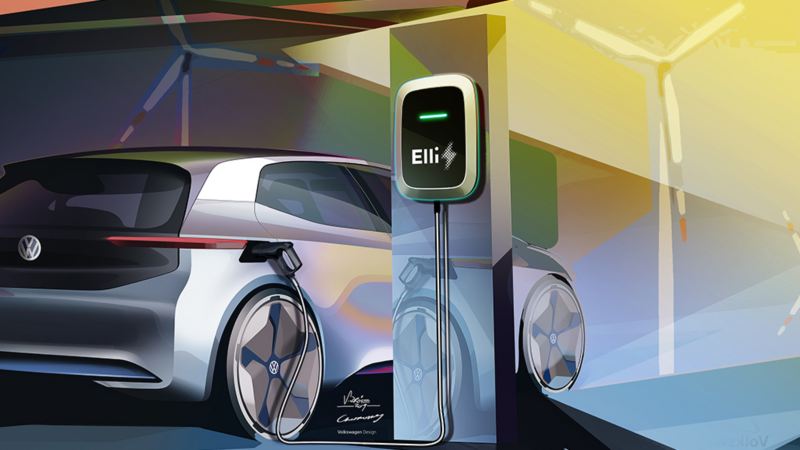 Volkswagen goes one step further and becomes a player in the market for electricity suppliers itself: the new subsidiary, Elli, intends to provide green electricity not only to charging stations and wall boxes but also to every private household. Its 100 percent CO2-free electricity originates from renewable sources such as hydropower. The successive introduction of various packages and services is planned for 2019. This puts the Wolfsburg-based company far ahead of the government's own plans. Ultimately, electricity generation here will not be primarily based on renewable energies until 2050. So there is still plenty of time for further innovative technologies.