As if shaped by the wind itself – the design of the ID.4

As if shaped by the wind itself – the design of the ID.4

Designers like to look to nature for their inspiration. No surprise, then, that this also goes for the ID.4. After all, nature is less burdened by the first all-electric SUV from Volkswagen. Klaus Zyciora, Head of Design for Volkswagen, explains how beautiful design also proves to be practical, inspires people around the world, and ultimately pays off.
*Power consumption in kWh/100 km: 16.9–16.2 (combined); CO2 emissions in g/km: 0; efficiency class: A+. Illustration shows special equipment. Illustrations of the interior and exterior equipment may differ in the production model. Nearly production-ready prototype with special equipment.
"The ID. family stands for the beginning of a new kind of mobility – this is also reflected in the design, which is clean, sleek and aerodynamic," says Zyciora. This is mainly due to the seamless, aerodynamic style of the ID. Family, which has been transferred to the SUV segment for the first time with the ID.4. Gentle, soft transitions alternate with sharp, clear separating edges. The ID.4 combines a powerful expression with flowing, organic shapes and highly aerodynamic qualities. A design as if shaped by the wind itself.
Imagine a sand dune in the desert – gentle shapes from the front and the sides. From behind, a dune ridge Such shapes can also be found in the ID.4 – easy to recognise by the all-around edges and the drawn-in rear.

Perfect in form and function

Good design is also always functional. For an electric vehicle, drag is a key factor for range. Beginning at approximately 50 kilometres per hour, this is the greatest resistance that has to be overcome. Every improvement increases energy efficiency and range. Both the exterior and the interior contribute here. "The air flow in the interior also determines how efficiently the charged energy is used," explains Zyciora. The ID.4 achieves an excellent drag coefficient of 0.28. In the end, this saves you money because you don't have to charge your battery as often.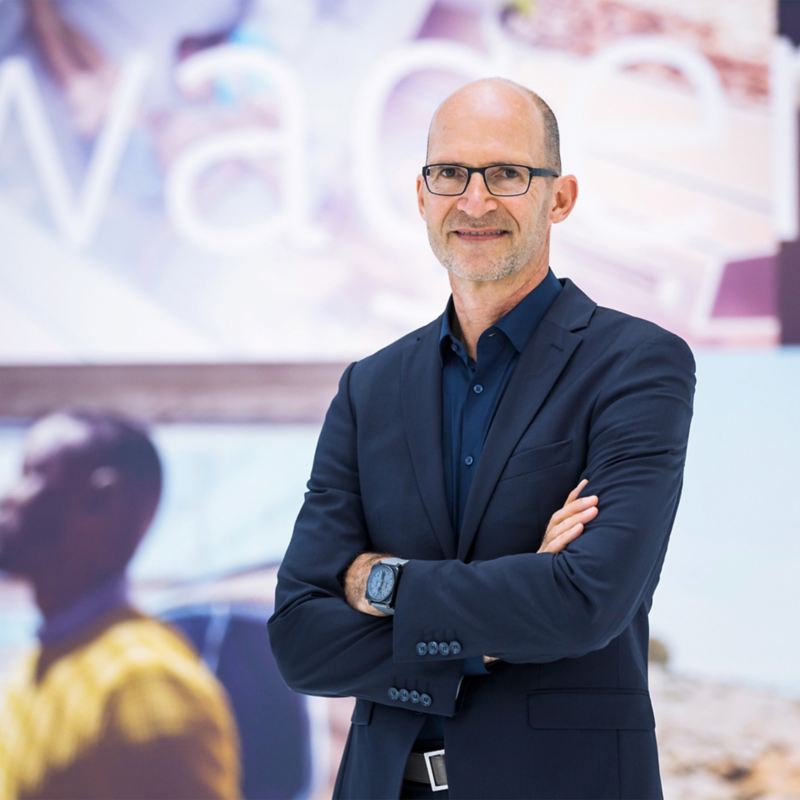 Our goal is to provide a well-integrated overall

package

that is a good fit for customers in all regions, in the same way we know from popular smartphones.

Design to inspire the whole world

The ID.4 will be built and sold in Europe, China and later also in the US.
But how do you build such a world-class car that will be received well everywhere? "We are extremely sparing when it comes to decorative elements. We let surfaces just be surfaces. We minimise the openings wherever possible," explains Zyciora. The result is a modern, classic design that will inspire many people. "I am convinced that people will quickly come to appreciate cars such as the ID.3 and the ID.4, with their spacious, airy interior. The new driving experience, and the quiet while driving that allows you to hear the birds singing," says Zyciora. Again, nature plays an important role in the new ID.4.