Electric skateboards: they're coming at us!

Electric skateboards: they're coming at us!

Electric skateboards, electric longboards and electric mountainboards are taking off – but legally they are still being thwarted. But things are set to change. Read on to find out all the important facts about electric skating to ensure that you're "on board", as it were, when electric boarding really takes off.
What it's really like skating on an

electric

board

What motors can you choose from

What do you need to upgrade your old skateboard

What is the legal situation regarding

electric

skateboards
Electric skateboards provide a new riding

experience



What differentiates an e-skateboard from a normal skateboard? Initially only the letter "e". But you'll quickly notice the difference when you stand on an electric skateboard: the little motor, driven by the lithium-ion battery, makes a real difference both to the way you ride it and the riding experience. An electric longboard is therefore ideal especially for e-board novices: the long deck is designed for fast, steady surfing on the road.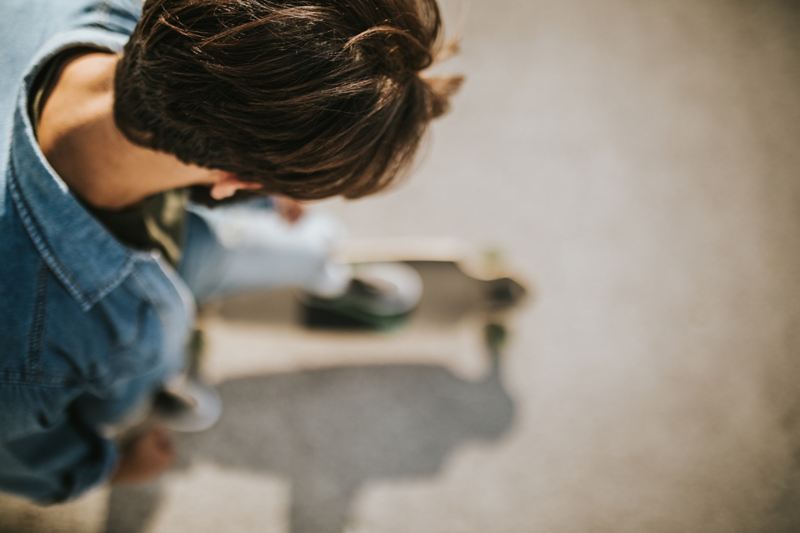 And riding on an electric board feels just like surfing the waves or snowboarding. After an initial push to prevent a cold start from standstill, the motor takes over the drive. You then control the board by shifting your weight, via remote control or remote app. The electric skateboard or longboard is then capable of reaching speeds of up to 48 km/h without the need for sweaty 'scooting' of the board. These boards have a range of up to 30 kilometres depending on the battery power, rider's weight and weather.

Is gliding along too boring for you? Then the off-road version, known as an electric mountainboard, might be just what you're looking for. It's even capable of surfing down stony slopes. Unlike other skateboards, the board has two skids instead of feet, and significantly fatter, off-road tyres. The deck quality, motor performance and range determine how deeply you will need to reach into your pockets when buying an electric skateboard – this riding enjoyment can cost anything from €150 to €2500.
Electric skateboard: three different motors

Whereas in the past, it was essential that riders focused on the deck and the design of the wheels when skating, electric skateboards now offer a choice of different drives.
Motors

with

V-belt have a somewhat cumbersome ride but a decent grip. Accelerating and braking

with

this model is the most fun. However, the V-belt is also the major weakness of the skateboard as it can slip or even tear.

You don't have this problem

with

an in-wheel

motor

, which is fitted directly to the wheel,

making

it waterproof and dustproof. The position of the

motor

enables regenerative braking where energy is fed back into the rechargeable battery (brake energy recuperation).

The third version for

electric

skateboards is not yet as widely available but is becoming increasingly popular: the direct drive

motor

, also known as DirectDrive. It can be fitted into the wheels and directly drives the skateboard and longboard from there, essentially combining the benefits of the other motors. The sealed wheels are less prone to damage and riding is even more dynamic than

with

V-belts.

However, if in doubt, practice comes before theory. Find the electric skateboard that best suits you by taking a test ride with a dealer.
The alternative: retrofit an old skateboard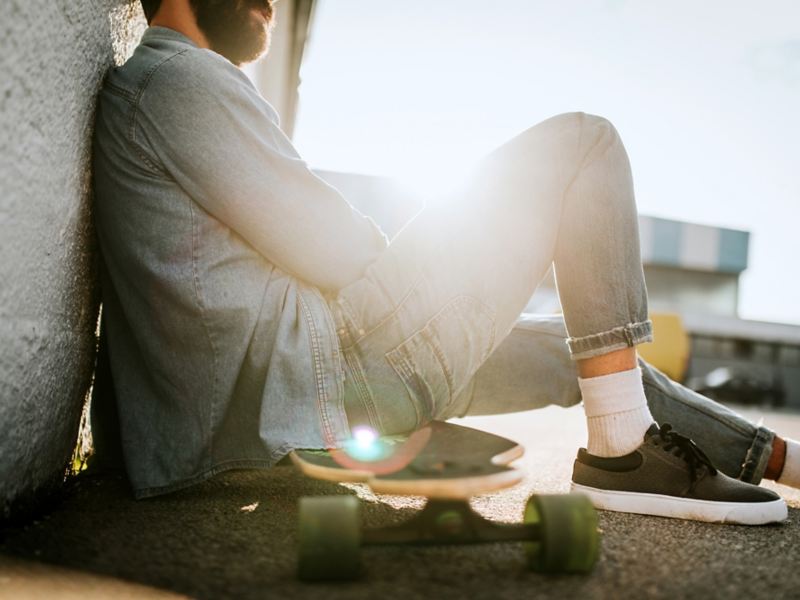 Your old skateboard still works but has been lying in the corner for some time? You can also get an electric motor to retrofit to it, for example from "Mellow Drive". The company produces its electric motors in Germany – a factor that is rather rare. The motor fits under every deck and you attach it just like a normal wheel axle. According to the manufacturer, the low rolling resistance means that you can also continue to use your board without a motor, without noticing a significant difference to a traditional skateboard. The electric skateboard reaches speeds of up to 40 km/h going forwards using electric power.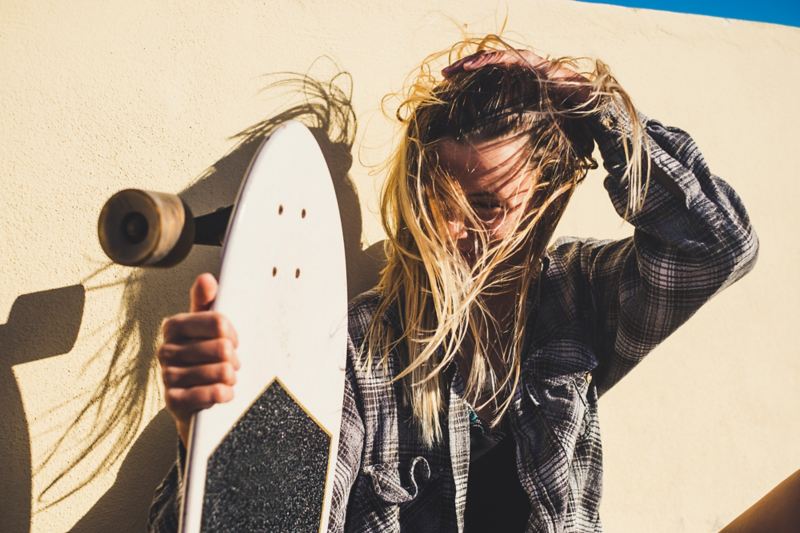 Greens politician Matthias Gastel wants to clear the way for

electric

skaters.

Greens politician Matthias Gastel wants to clear the way for

electric

skaters.

Politicians finally want to legalise

electric

skateboards

It is currently illegal to ride skateboards and longboards with an electric drive on public roads and tracks. According to the Federal Ministry of Transport, the boards still lack various elements – such as exterior mirrors or brake lights. Unfortunately this is not a joke: the ministry counts skateboards with an electric motor as motor vehicles. After all, they can still ride around town at 11 to 48 km/h – too fast to be on the road unlicensed and with no insurance.

Skateboards will therefore not be given a licence as a motor vehicle. And without a licence electric boards cannot get insurance. This banishes electric skateboards to private roads. Anyone illegally caught riding on public roads and footpaths risks a fine, one point on their driving licence and criminal proceedings.

But change may be on its way. Matthias Gastel, transport politician and Member of the Bundestag for Alliance 90/Greens, told the "Spiegel" magazine in June 2018: "The use of electric micro-vehicles needs to be legalised with clear provisions relating to safety and also for users and other road users." The creation of a proprietary class of vehicle, as is already the case with Segways, or a speed limit of 20 km/h are feasible options.

Skaters would like the simplest version: to be put on an equal footing with bikes. The Green politician Gastel is all for simplicity as well. He regards electric skateboards and other electric micro-vehicles as being useful for towns and cities, as well as being fun. These small runabouts could make the trip to the bus or train station much more comfortable, and thereby make local public transport much more attractive to many people. Then one of the coolest types of electric mobility could also help to reduce CO2 emissions in future. Which solution the Federal Ministry for Transport will choose remains to be seen.