Listen to

electric

mobility: the best podcasts about

electric

cars

Listen to

electric

mobility: the best podcasts about

electric

cars

When you're out on the road, it's not always possible to read the news or long articles. And there is always lots to learn about electric mobility – with news arriving on a daily basis. If you prefer listening over reading, you'll find a selection of podcasts about electric cars and electric mobility here, helping you to keep up with the latest developments.
What interesting podcasts about

electric

cars are out there

Who is behind these podcasts

Which hot topics and trends are discussed

How to subscribe and listen to podcasts
"Electrify BW": From a meet-up for

electric

car fans to a podcast

Originally started as a meet-up for electric car drives, "Electrify-BW" has since evolved into an ambitious association for sustainable mobility. The two founding members Jerome Brunelle and Jana Höffner have already produced over 40 episodes of their podcasts and published them online, helping to make sure that the subject of electric mobility is no longer met with a wagging finger but a big thumbs up.

The two passionate electric car drivers provide an entertaining and fun, informative take on specialist knowledge about the subject of local emissions-free mobility. So, if you fancy keeping up with the latest developments while you're on the road, out in the garden or taking a charging break, you'll find some great advice in the Electrify BW podcast with new episodes appearing every two weeks. The podcast is available from the Electrify-BW website →, on iTunes→, TuneIn→ and Podigee→.
"Cleanelectric": Podcast by fans of

electric

mobility for fans of

electric

mobility

On this podcast, the three electric vehicle users and podcasters Philip, Marcel and Jacob chat about everything there is to know about electric vehicles. Be it a two-wheeled model, the four-wheeled variety or even a flying version (that's right, they even discuss the electrification of air travel): the three experts talk about new technology, charging infrastructure and take a close look at almost every new electric vehicle out there. So, this podcast is particularly useful for listeners interested in a new electric car. But look out: these online shows can last up to four hours – so they are ideal for longer train or car journeys. However, you also have 14 days between new episodes. Every episode is also published with a long list of links so you can read more about the individual topics. The Cleanelectric podcast is available at cleanelectric.de→, Spotify→ and iTunes→.
"Energyload": Everything you need to know about the energy transition

The subjects discussed by Stephan and Ajaz on the Energyload podcast are a little broader. It is not just about electric mobility but the energy transition in general. So, they also cover issues such as power stores, smart grids and renewable energy – bringing in exciting experts, too. So if you're not just interested in the latest electric cars but also like looking beyond electric mobility to the latest news on the energy transition, you will enjoy subscribing to the Energyload podcast. Energyload is available on iTunes→.
"Die Zukunft ist elektrisch" (The

future

is

electric

) – Audi's

electric

mobility podcast

The Audi podcast is a relative newcomer on the scene. When it comes to the content, Audi takes a big step back, allowing a wide range of individuals to share their opinions on various aspects of electric mobility. Selected experts also discuss the development and production of the Audi e-tron (power consumption combined in kWh/100 km*: 24.6–23.7 (NEDC); 26.2–22.6 (WLTP), CO₂  emissions combined in g/km: 01) – the first fully electric series production vehicle from Audi. Furthermore, the podcast passes the mike to start-ups and creators who are keen to revolutionise electric transport with their ideas – inspiring, exciting and informative. Episodes are available from Audi→, Soundcloud→, iTunes→ or YouTube→.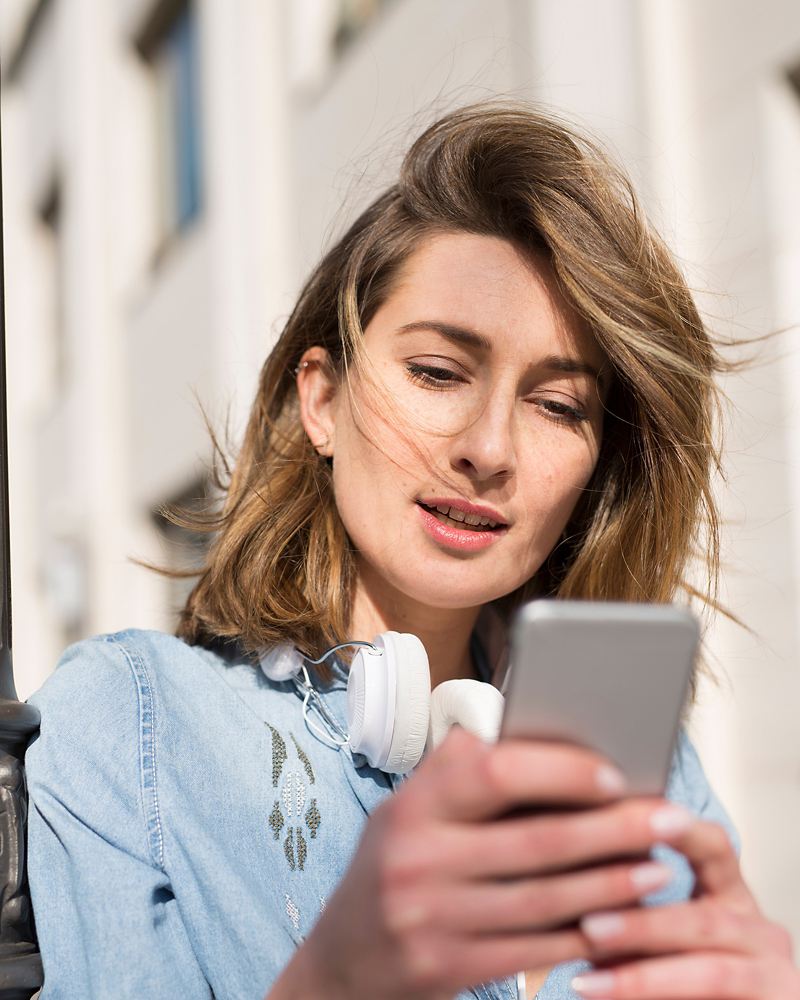 So, how do I listen and subscribe to a podcast?

A podcast is a kind of digital radio show on the Internet (Internet radio), though it isn't broadcast live. This type of services is also known as audio-on-demand. You can download podcast episodes from the Internet and listen to them whenever you want. You have two options when it comes to listening:
You can simply listen to the web player on the provider's home page in your browser and stream your favourite podcast as an Internet radio show. However, this isn't the ideal solution over the long term – mainly because it means that you'll need to be online all the time.

It's more

practical

to import your podcasts using an RSS feed in a podcast app like Podcast Addict and then listen to them from there. These apps are available for iOS, Android, Windows Phone and for Macs and PCs. The benefits? Your podcast app will let you know

everything

a new episode is published. You can load a new podcast at home on your smartphone, tablet or MP3 player and then listen to it while you are out and about without needing an Internet connection. All this happens automatically as soon as a new episode appears. So, you don't have to do anything once you have subscribed to the podcast you want.

Almost all podcasts are available in iTunes, but you'll also find lots of them on streaming portals like Deezer or Spotify.