Smart living: the intelligent home

Smart living: the intelligent home

Language assistants like "Siri", "Google Assistant" and "Alexa" can be found on almost every smartphone today. They are designed to help users complete minor tasks with minimal effort. They are also increasingly assist drivers in their cars. But they are only the gateway into a much bigger world. The keyword here is "smart living" - the complete networking of a home and the world around it.
What devices and applications exist

What Smart Living requires

What role language assistants play

How the Smart Home can help
"'Alexa', dim the light in the living room", "'Siri', turn up the heating" or "OK, 'Google', play songs from 'Coldplay' in the bathroom". What sounded like an almost unattainable vision only a few years ago has already become reality. Increasing digitalization makes many aspects of daily life much easier to handle. Large technology companies are driving this development forward.
There are barely any devices left that cannot connect to home networks. But for many people this is still a completely new world. Smart living offers so many possibilities. It hardly makes any difference which age group the users belong to and their level of technical skill. Everyone benefits from modern technology. Here you can discover the possible applications, what they need along with the advantages and disadvantages of smart living.
Smart on a small scale: lights, sockets and heaters

There are simple ways of networking your home and making it smart. Smart lighting is the ideal way to get started. Many manufacturers offer their own solutions and the Hue lights from Philips are particularly well known. They are usually available in packages with several lights which offer diverse light temperatures or a colour change. Starter kits include the required "bridge" - a small box that is connected to the Internet and integrates the lights into the home network. Alternatively, there are cheaper alternatives such as IKEA or Osram.
Smart adapter plugs are used to switch the devices on and off remotely. They cut off the mains supply on command or by app. This can also save electricity because the devices really are switched off instead of waiting in standby mode. Smart fans provide fresh air. Models such as the "Pure Cool Link" from Dyson also offer an additional air filter. Users remain constantly informed about the air quality in the room via an app.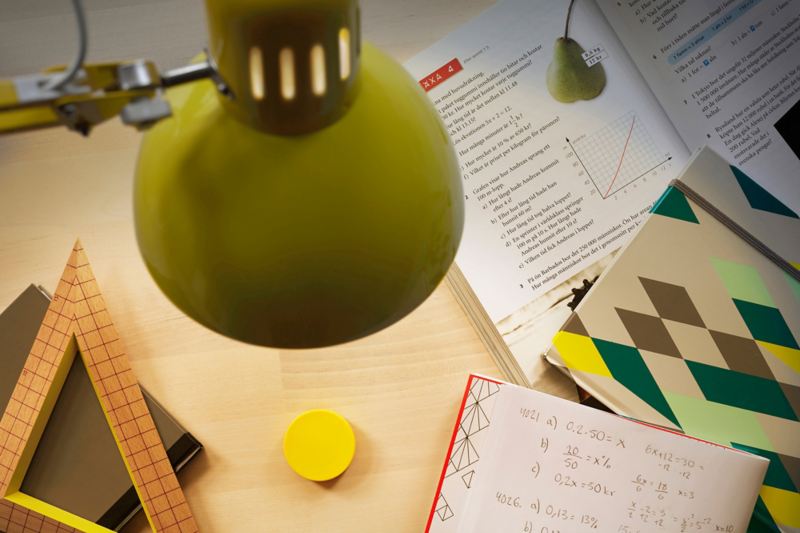 If you prefer heating, you can upgrade your existing system. Most radiators are fitted with thermostats that can be turned to the desired level. Alternatively, smart solutions allow control via an app. You can even set the desired temperature. Upon reaching this temperature, the thermostat automatically turns down the radiator. The heating can also be controlled remotely. For example, you can preheat your living room in winter at the end of your working day.
Household appliances in the Smart Home

Smart household appliances are generally somewhat larger and more expensive. However, they take on far more important tasks for their users. The vacuum cleaner robots are particularly well known. They not only serve cats as a means of transport in countless videos on the Internet but can actually clean rooms, as well. The way they do this depends on the built-in sensors and the user's settings. The devices carry out their jobs completely automatically based on a schedule or, if desired, by app or call.

Although a smart washing machine cannot not fill itself or automatically fold the laundry, it allows users to select washing programmes and view the current status. You can effortlessly instruct the machine to run again if the clothing or bed linen needs an extra cycle. When the machine is done it sends a message to your smartphone. Smart dishwashers offers similar convenience.

With a smart stove top, users do not need to worry about forgetting to switch off the stove or burning food. You can control the temperature of each individual pot and pan via an app. You can also check whether one of the stove elements are switched on at any time. Checking is also a good topic when it comes to smart refrigerators. They show which foods are still in stock and some even feature a function for re-ordering goods. There are even models with an integrated touchscreen. Magnets with notes are a thing of the past. Lovers of freshly brewed coffee can use their smart coffee machine to prepare cappuccino, espresso or latte macchiato. All they have to do collected from the machine.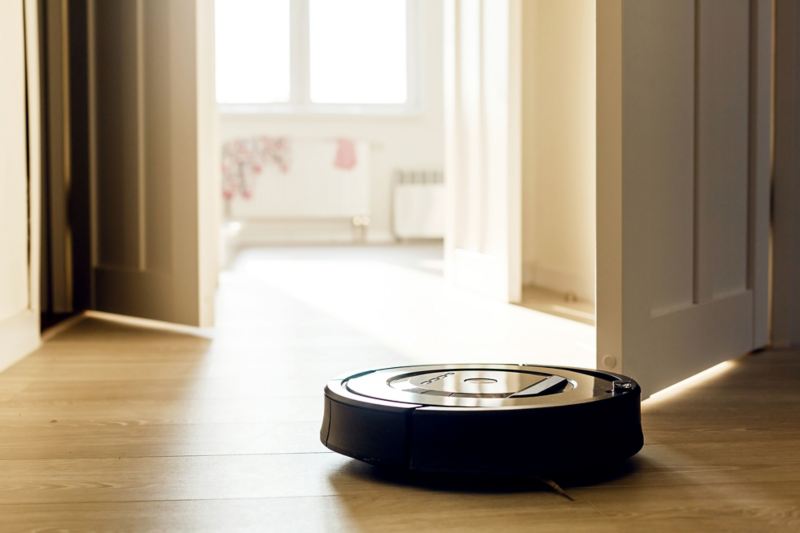 When building your own home, owners consider clever solutions today. Smart living can also be operated on a grand scale. A photovoltaic system on the roof generates the majority of the house's electricity. Anyone who also drives an electric car will be pleased with the vehicle's better environmental balance as they use 100 percent green electricity produced by their own home. Roller shutters can be easily connected to the Smart Home. They then shut out light and heat on command.

Equipping your garage with a smart gate is another possibility. The gate opens fully automatically, for example, when your vehicle approaches. Alternatively, it can be opened via an app or via the language assistant available in the vehicle. Speaking of cars: electric car drivers should, of course, install a wall box directly inside the garage. In many cases, this can also be controlled remotely such as when you only want to partially charge the car.
How does the

control

system

work?

The devices need a common language in order to communicate with each other and with the user. These consist of the different radio standards which are used. "ZigBee" is very widespread and has existed since 2002. It is used by many major manufacturers. "Z-Wave" has already been around for a long time - since 2001 to be precise. This is also the product of numerous companies. Furthermore, there are numerous other standards. In practice, this means that some systems cannot communicate with each other. It takes different bridges to run them side-by-side.

This is not necessarily a bad thing for the users themselves. They generally use end devices to control all of these bridges and some even support radio standards themselves. The Echo Plus (2nd. Gen) loudspeaker from Amazon with ZigBee is one example.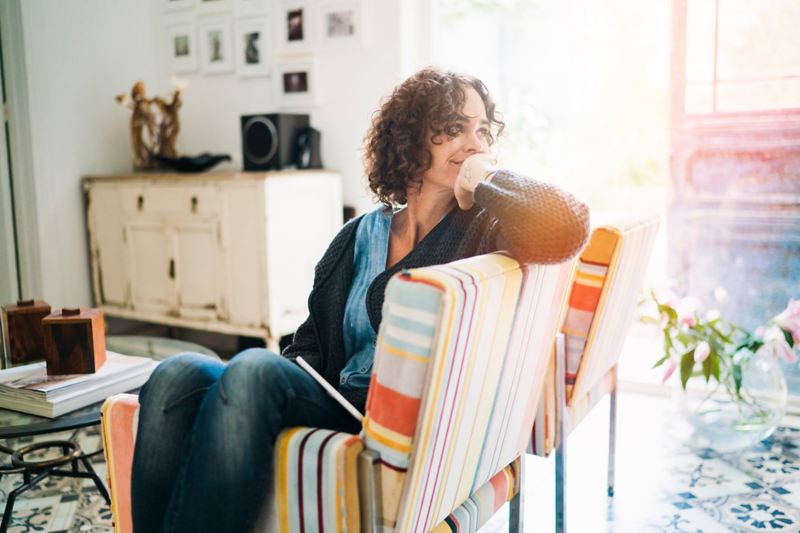 Voice

control

is not always possible

To control a device in the Smart Home network via a voice assistant, the it needs to understand the smart home. This is not always the case. When purchasing new Smart Home products, users need to check whether they can be controlled via one of the systems. Sometimes this function is the comfort desired by the customer. It also depends on which language assistant the user prefers. Just because "Alexa" can communicate with a device does not necessarily mean that "Siri" can do the same. Some devices cannot be controlled by voice commands and rely on an app.
Smart Home: advantages and disadvantages

The Smart Home is always involves a certain investment. The devices are often many times more expensive than their analogue counterparts. However, they offer a number of obvious advantages:
Greater comfort as there is no need for analogue

control




The smartphone as a mobile

control

centre for all devices

More options for some applications, such as the precise

control

of the temperature when heating

Control is possible via phone call

Energy costs can be reduced through smart heating

control

and sockets

Suction robots and similar devices handle strenuous tasks for users
The Smart home truly can make life easier for people. But there are also disadvantages to consider before switching to smart living:

Increased costs for original equipment

with

the technology

High follow-up costs, e.g. when purchasing replacement light bulbs

Concerns about security because so many devices are connected to the Internet

Different radio standards often prevent devices in the smart home from communicating

with

each other

If the Internet fails or the smartphone's battery on the is empty, devices sometimes cannot be controlled
Smart Home: the bottom line

The initial to the Smart Home hurdle is very small nowadays. Such devices can be bought almost everywhere. In some cases, the prices are even surprisingly low. Anyone who wants to slowly venture into the smart home technology should start with smart lamps and Wi-Fi sockets. Gradually, many more systems can be added and optimised. When building houses and apartments, on the other hand, considering the technology during the planning is worthwhile. Because the future belongs to Smart Living.