Electric

delivery

service: it's already available

Electric

delivery

service: it's already available

More and more people are looking to a more sustainable lifestyle: avoiding waste, saving water and energy and causing as few pollutants as possible. However, often companies as well as consumers are called upon to offer their goods and services as sustainably as possible. This also applies to delivery services.
Where are

delivery

services often used

What companies are already delivering electrically now

How do customers identify

delivery

services that focus on sustainability

Why

every

consumer can do a little to help
Internet or not: there have been delivery services for many decades. Retail chains deliver bulky goods to customers using their own transport or by freight forwarder. Sales from furniture stores would otherwise often be impossible, as ultimately hardly anyone has a van standing in their garage. And someone wanting to eat something tasty does not always want to go to their favourite restaurant, and occasionally might like their food to be delivered. The number of these remote orders has risen sharply due to the internet. Delivery services are therefore hardly an exception, and much more the rule these days.

Naturally this has less of a positive impact on the environment. More traffic also means higher pollution levels. Vans and trucks are driving forward this development particularly in urban areas. More and more companies are trying to avoid this, and are therefore considering alternative modes of transport. Ultimately the goods need to reach the customer – nothing will change in this. But something can change about the way in which it is done.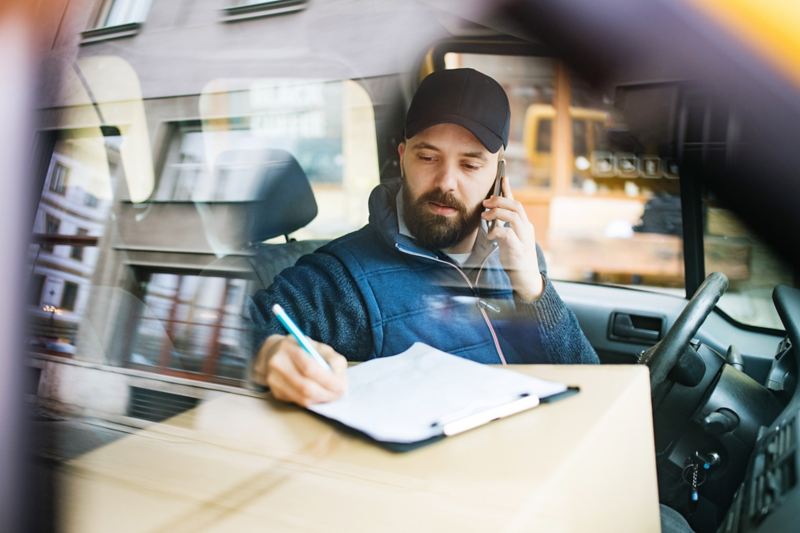 "IKEA": furniture delivered

with

environmental awareness

The Swedish furniture store has set itself the target of lowering its greenhouse gas emissions caused by the transport of its goods by 50 percent compared to 2016. This is part of its new "People & Planet Positive" sustainability strategy. More precisely, every item of furniture will reach the customer on an electric vehicle by 2025. "IKEA" is already starting with the switch-over – at least in New York, Los Angeles, Paris, Amsterdam and Shanghai. This has been successful in the latter city where the company is already delivering 100 percent of its goods using electric vehicles. The electric delivery service became established so quickly because the Swedes are working together with "DST". DST hires out electric trucks and electric fork-lifts.

The furniture store is also introducing the first steps in Germany to change its delivery service. Around one third of its branches in Germany are already equipped with charging equipment for electric vehicles. So not only do customers have the opportunity to charge up with electricity – rental vans do too. The rental vans are supplied by the "Hertz" car and van rental company and are already available as a trial at some sites. Customers can simply rent them to transport their furniture. Essentially they take on the delivery service themselves, save costs and drive home with zero local emissions. In the near future "IKEA" hopes to equip more and more of its branches with these electric vans. The fully electric delivery service, as is used in Shanghai, will follow a little later here.
"Post Office" and "DHL":

electric

for the last mile

Online orders often need to travel long distances. The goods are stored in logistics centres from where they are first transported by freight forwarder to distribution centres and then onward to customers. Trucks take over large parts of the routes, with vans generally being used for the last few kilometres to the destination. The Post Office is increasingly using electric drives for these kilometres. "Deutsch Post", the German Post Office, took over the start-up "Streetscooter" for this, a project formerly initiated by professors at "RWTH Aachen" university. The electric vans transport parcels and packages from the distribution centre to the recipient. At least this way, the delivery emits zero emissions locally. During 2019, "Deutsche Post" hopes to examine whether it will continue the "Streetscooter" project.
Electric

delivery

service for food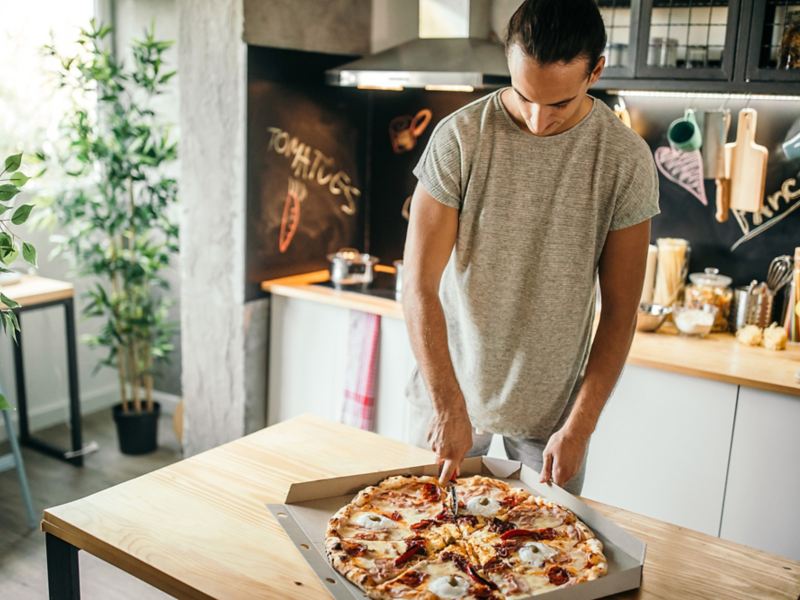 Everyone knows the delivery services that drive around town often in very small and manoeuvrable cars. They need to get to their customer quickly with the hot food in their boot. However, more and more of them are becoming aware of sustainability. Increasingly they are driving electric vehicles in large cities. But the same applies here: the smaller the car, the better. Ultimately they don't need to carry heavy goods, but they need to be fast – and preferably park up quickly wherever they are. By contrast, delivery services on two wheels are better for our environmental footprint. And the drivers often get through the traffic more easily on a bike than in a small car.

But that's not enough – sustainability is also called for when it comes to the packaging. Some delivery services are relying on paper, bamboo or bioplastics for their food instead of plastic containers. All these products can be recycled much more easily and so contribute to greater sustainability.
Food not packaged in plastic

Dispensers or plastic bags are generally to be found in the fruit and vegetable aisles of food stores. Customers are keen to use them as it makes transporting loose products so much easier. Luckily there are often alternatives: for instance, reusable bags ensure that these plastic bags could disappear completely. Some chains also provide paper bags. Companies, like "Die Grüne Kiste" fruit and vegetable company even deliver loose products to your door. The food generally comes from the local region, virtually eliminating long delivery distances from far-flung countries. a factor that also supports the local economy. So if there needs to be a delivery services, then preferably this way. The products are untreated and arrive in a (green) box.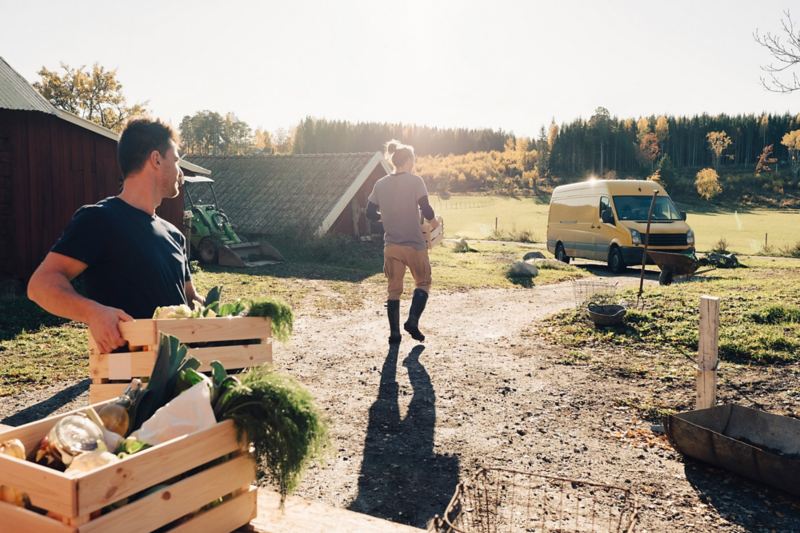 Identifying

electric

delivery

services

There are plenty of companies and services focussing on sustainability. But for customers they are often not immediately identifiable as such as first glance. However, not everyone can afford to do the necessary research work. "Treeday"→ is a portal that can help with this. Users simply enter where and which product or service they are looking for into the website. The page then lists the results for their immediate vicinity. As not every provider acts sustainability to the same extent, "Treeday" has introduced a rating system. An index ranging from zero to 100 indicates how "green" the company actually is. A comprehensive report indicates the sustainability steps that a provider has already taken, which then spurs them on to pay even more attention to the environment.