Sustainable tourism: the best destinations for drivers of

electric

cars

Sustainable tourism: the best destinations for drivers of

electric

cars

What could be better than driving an electric car? Driving to places in an electric car that are at least as innovative and sustainable as your own vehicle. Whether you're off on a short trip with friends or an extended vacation with the family – electric and environmental travel is always a good idea: three tips for 'low-impact' tourism in Germany.
How you can get closer to nature in the Black Forest


Where you can have a sustainable vacation in a caravan


What does low-impact tourism have to offer in the south of Germany


How environmental vacation works in the city
1. Low-impact tourism: at the "Langenbachhof", Schonach in the Black Forest

The "Langenbachhof" near Schonach lies in the heart of the Black Forest, and actually right in the centre of a forest on the edge of a slope. The farmhouse, built over 200 years ago, has undergone modern renovations with a focus on the environment, and is largely self-sufficient. Drinking water comes from the farm's own spring and the solar power system on the wooden shed generates hot water. What is more, if you really want to switch off but need a little encouragement: the farmhouse supports on a low-radiation environment, with no Wi-Fi at all, which – thankfully – together with the remoteness of the area, seriously limits people's ability to reach you.

Tiled or cast-iron heating stoves are installed in all rooms to generate a cosy warmth. Where possible, natural materials have been used to fit out the kitchen and bathrooms, while old wood has been used throughout for floors, doors, walls or beams. Even the smoke kitchen, typical for the area, looks as if Heidi's grandfather might walk through the door at any minute.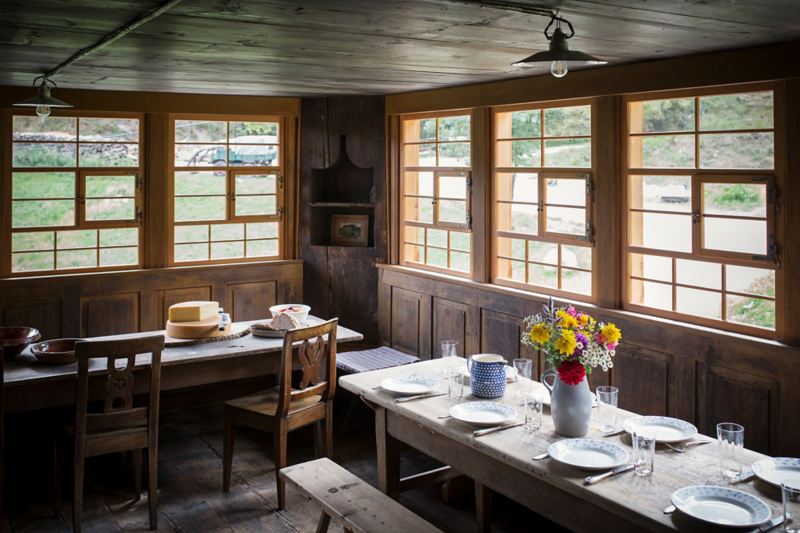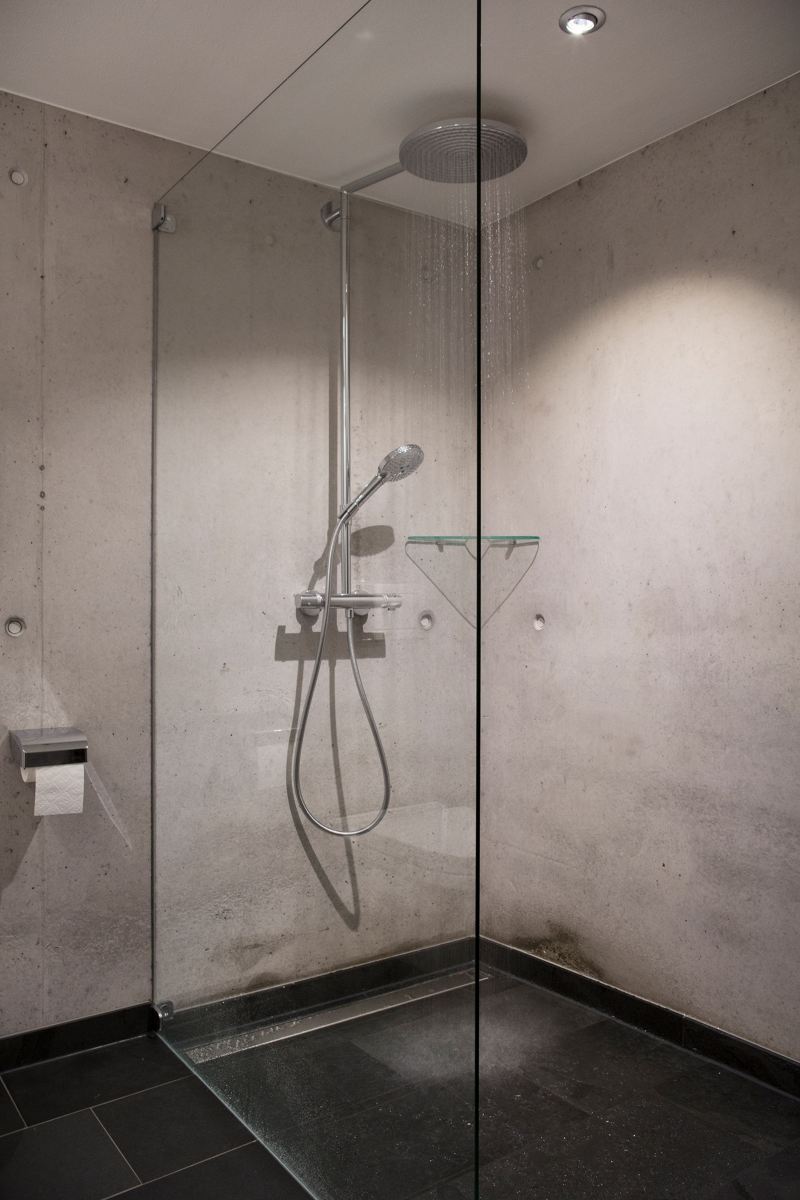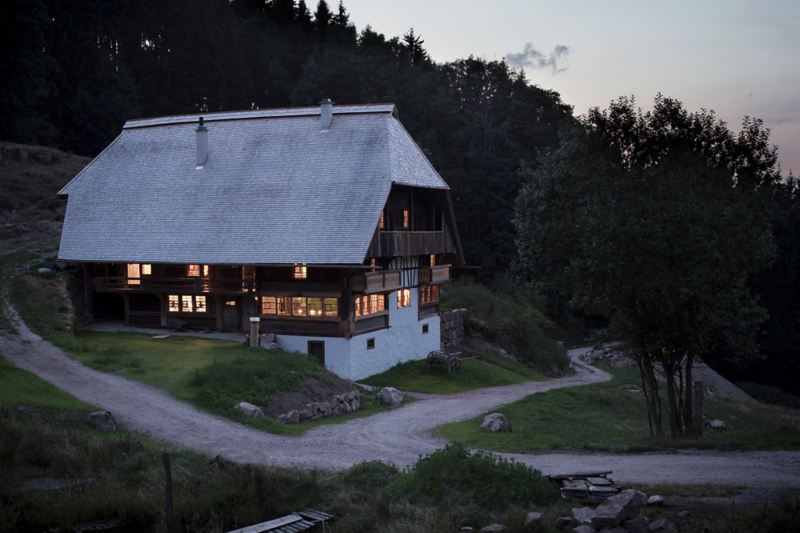 2. Conserving the environment: in the "Frieda" caravan, Zossen

This idea for a vacation in a largely stand-alone caravan comes from Austria, and you can now admire it and live there in the Brandenburg town of Zossen. And "Frieda" – the name of this one of a kind German caravan – doesn't do things by halves, offering green tourists everything they might need on their travels: the caravan is free of harmful oils and plastics, built with natural wood and insulated using sheep's wool. Frieda also relies on 'naturalness' when it comes to its interior design: wooden and rattan furniture, linen curtains, bright wool carpets and splashes of blue or red ensure that you won't be in a rush to leave your temporary home.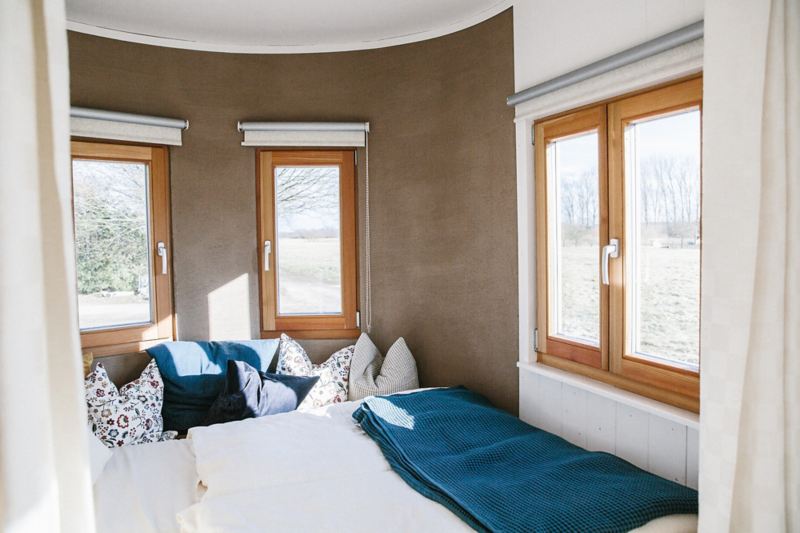 But Frieda offers more than just comfort, indeed this home on wheels is also highly efficient: electricity is generated by the sun and wind, with energy storage batteries located underneath the caravan. Inside, what is known as an Independent Box ensures that you can view your own energy consumption (or gain). Top in the truest sense: the water used for showering and washing is clarified on the sump roof and then treated. There is also a bio-toilet, in which solid matter and liquid is directly separated and processed to form compost. Heating and hot water generation also come from solar energy, with a wood-burning stove providing additional heat. So you can now spend a wonderful time in a caravan even when it's raining outside.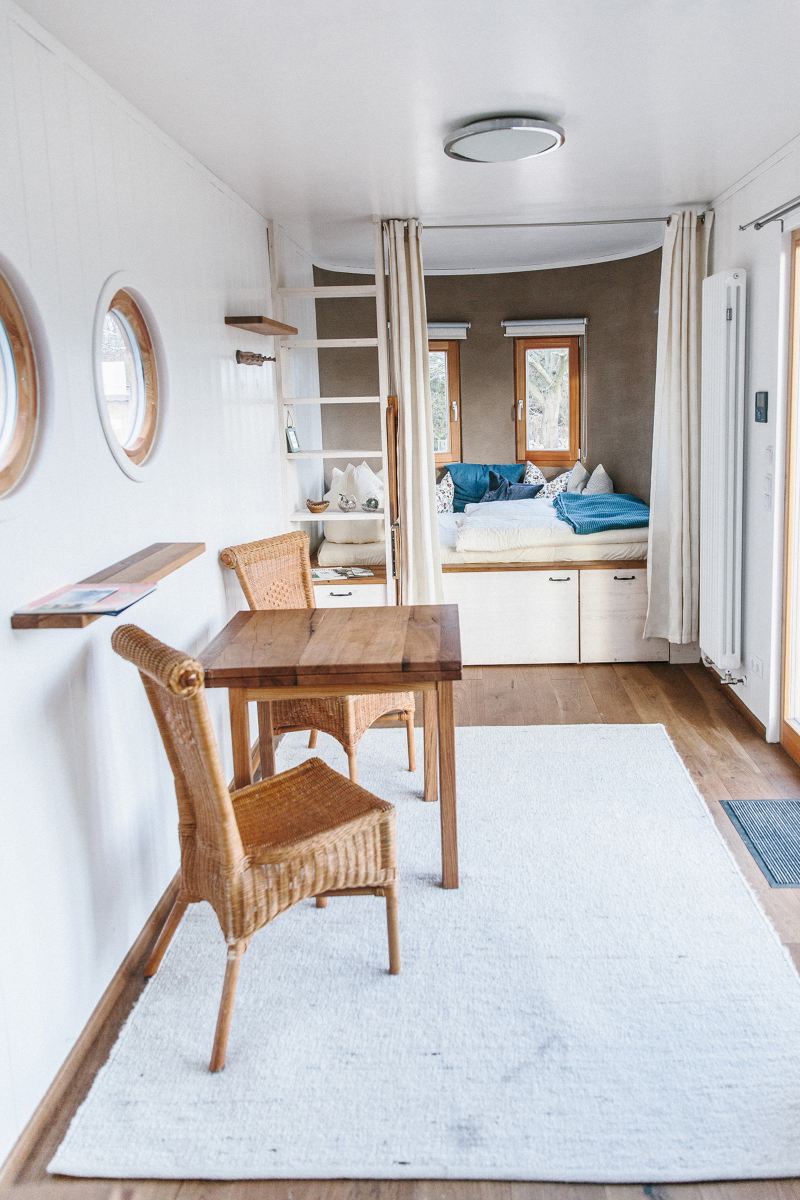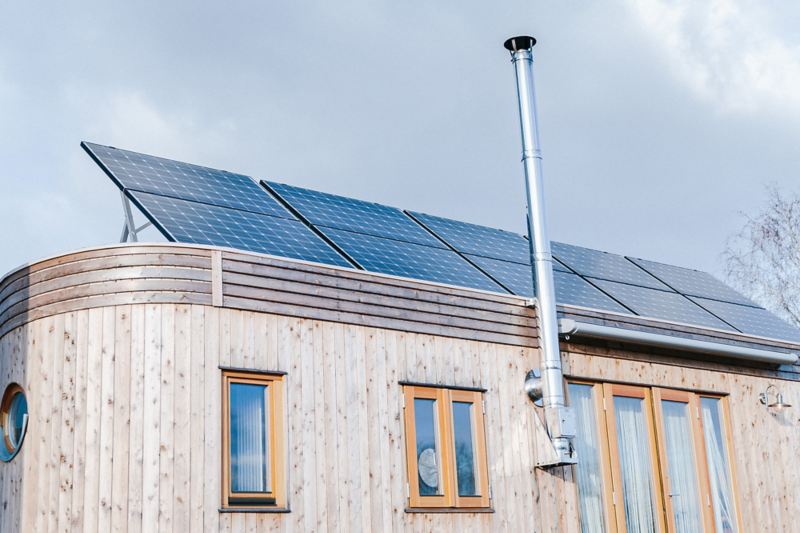 "Frieda" is situated at the "Hotel Reuner", a family-owned company that has been focussing on environmental and sustainable tourism for many years, which makes its own rye sour dough bread or caraway seed bread in its own bakery. The father is a hunter and has his own butcher's shop, but there's plenty on offer for vegans as well, from organic vegetables from the hotel's own garden to vegan lard. Mmmm!
The optimum layout of the kitchen also makes your vacation more sustainable

3. Sustainable vacation: city-break in the "Raphael Hotel Wälderhaus", Hamburg

How do you manage to get 9000 small shrubs and 500 trees planted in the centre of Hamburg? The answer: you open a sustainable hotel and plant them on the roof. This is what happened at the "Raphael Hotel Wälderhaus", a project initiated by the Association for the Protection of German Forests (SDW) and the "Hamburg State Association e.V.", which aim to establish sustainability as a guiding principle of social action. The hotel, restaurant and nature experience centre are housed under one roof in the Wilhelmsburg district of Hamburg.
The guest area is located on the uppermost three floors, which are constructed entirely of wood, with 80 percent of the certified spruce wood coming form Germany and Austria and 20 percent from Finland. The "Wilhelms" Restaurant is located on the ground floor and predominantly uses regional and seasonal produce. In between is the "Forest Science Centre" permanent exhibition, which provides information on flora and fauna for guests and curious passers-by.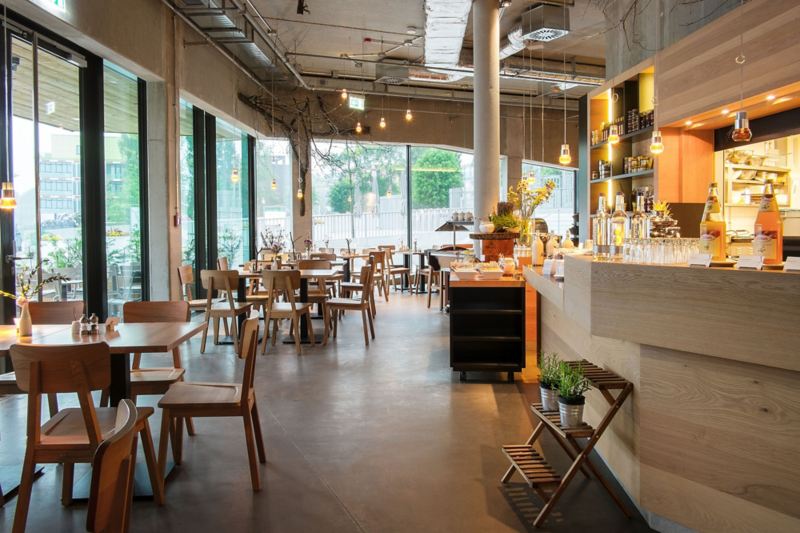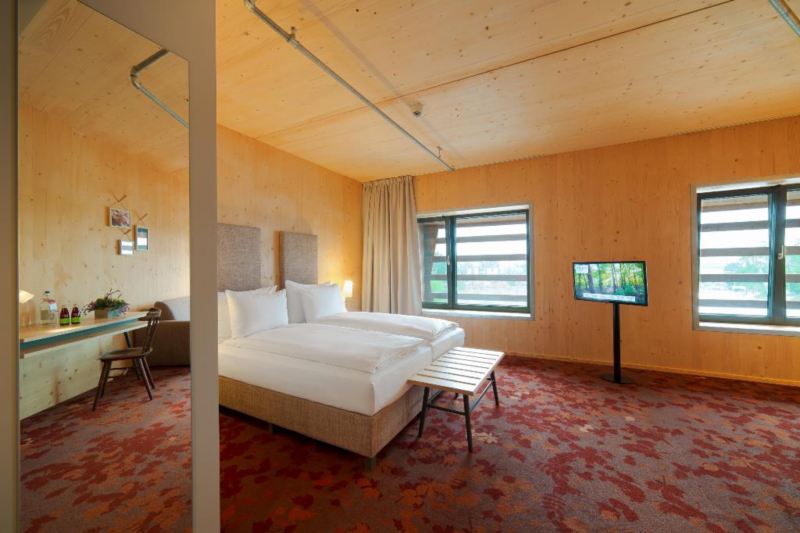 The

complete

sustainable vacation

package

is available on the Elbe island in Hamburg Wilhelmsburg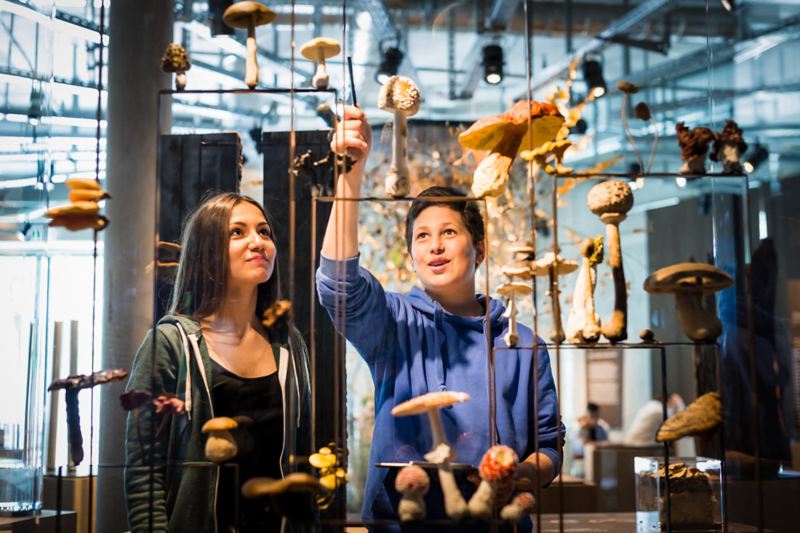 The

complete

sustainable vacation

package

is available on the Elbe island in Hamburg Wilhelmsburg

In terms of energy, the "Wälderhaus" is largely stand-alone. Its energy requirement is almost completely met by the photovoltaic system installed on the roof, and with the use of natural geothermal energy. The dense planting acts as insulation and insulates the building, at the same time binding dust and pollutants to it, hence lowering CO2 emissions.

If you'd prefer to set out immediately then check out the best tips for vacations with electric vehicles here. Safe trip!