Six exciting ideas for the charging infrastructure

Six exciting ideas for the charging infrastructure

The charging infrastructure as a key factor for the success of electric mobility. The next generation of charging stations will feature new innovations. We present the most exciting solutions for the future.
What creative

solutions

exist to advance the charging infrastructure

How lanterns and junction boxes are used as charging stations

Why hydrogen can power a charging station

How far dynamic charging while driving has progressed
For many car buyers, a comprehensive network of charging facilities represents an important argument when it comes to choosing an electric vehicle. Alternative ideas for charging stations to improve the charging infrastructure make charging more convenient our flourishing. We introduce six of them.
1. "Ladefox": charging station

with

a stopwatch

The "Ladefoxx" → system from the Gütersloh-based building technology manufacturer "Westaflex" is little more than a minimalistic box attached to a narrow metal rod. What distinguishes the system is that it contains a countdown system. This allows the operator to set a fixed time period such as 30 minutes. Once the time has elapsed, the system is automatically released for the next user. Using this solution, supermarkets, book stores or hairdressers which offer charging facilities prevent their customers from occupying the charging station for longer than necessary. Depending on the time of day or night, certain tariffs can be set via a timer.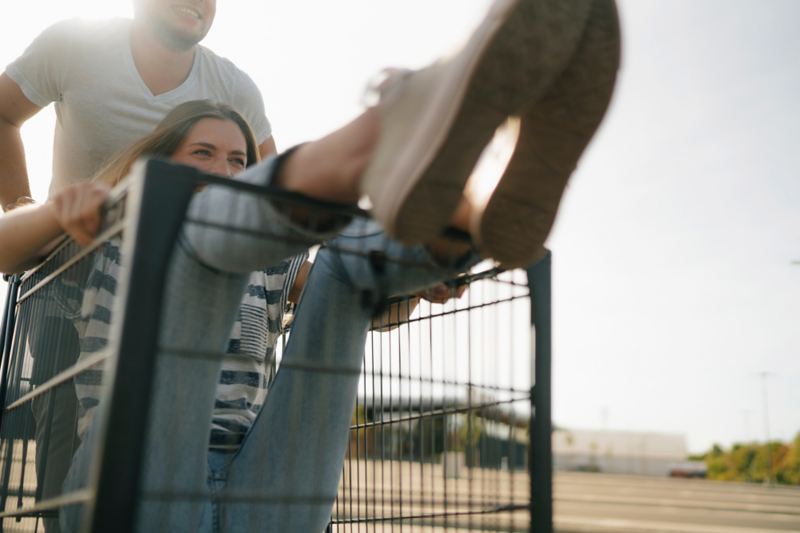 2.

Volkswagen

: mobile fast charger for

electric

cars

Temporary electric charging stations that function like a smartphone power bank? Volkswagen has developed a mobile quick-charging station which is like an XXL battery →. The large charging station allows four electric vehicles to recharge simultaneously using either direct current or alternating current. The process should only take 17 minutes on average. The battery has a capacity of 360 kWh, enough to recharge up to 15 electric cars. The fast-charging station can be flexibly deployed anywhere. For example, in public parking lots or in remote places without mains power for charging electric vehicles. If the remaining capacity of the batteries falls below a certain value, the empty charging station can be exchanged with one with a full charge or recharged via the mains supply. The first mobile charging stations will be set up in Wolfsburg in mid-2019. As if 2020, the charging stations will also be used in other cities and townships in Germany.
The mobile charging stations are a decisive step towards an effective charging station network.


CEO

Volkswagen

Group Components

3. "Ubitricity": transforming street lights into charging points

The start-up company "Ubitricity" has developed a socket for street lights that can be installed an existing street lights relatively easily. This costs around 1,000 euro. In contrast, a conventional e-charging station costs up to 15,000 euros on average. "Ubitricity" has now set up 300 of these charging points in the London boroughs of Kensington and Chelsea. In Berlin, 1,000 publicly accessible charging points on lampposts will be installed and tested in the two suburbs of Marzahn-Hellersdorf and Steglitz-Zehlendorf →. #Ubitricity has developed an electricity meter that is integrated into the charging cable for billing the charging. Users only has to conclude a mobile electricity contract with a provider of their choice.
4. "Telekom": Grey eminences for the charging infrastructure

They are grey, stand on the roadside and sometimes they are also covered in illegally placed event posters, which gradually fall off: the roughly 380,000 "Telekom" distribution boxes. Each of these boxes has its own power supply, a battery buffer and a digital measuring point. In future, they could become charging stations for electric vehicles →. According to the "Telekom" subsidiary "Comfortcharge", a total of around 12,000 distributors in various cities could be suitable. Two electric cars per charging station are each supplied with 11 kW. Utilising the existing infrastructure could eliminate the need to construct additional charging points in the future, simplifying urban planning.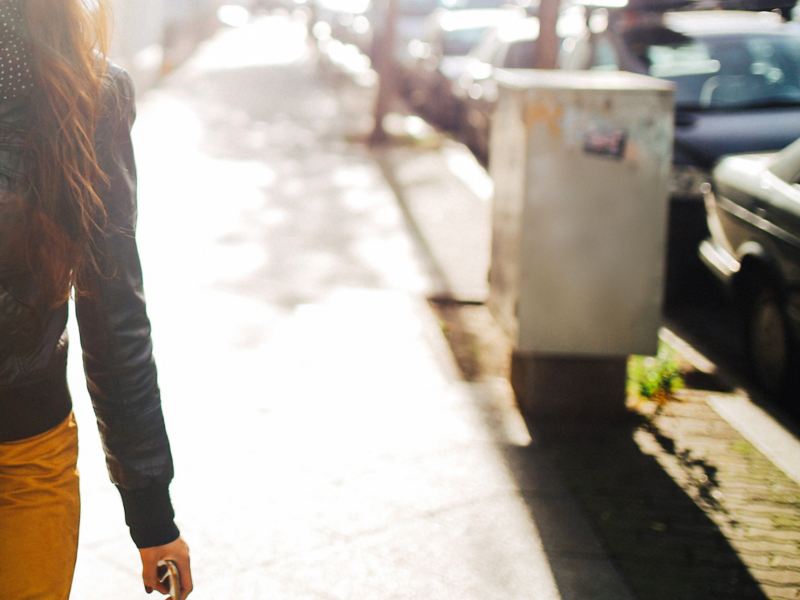 5. "AFC Energy": hydrogen makes

electric

cars hum

Charging points and home wall boxes for electric cars have one thing in common: they depend on the power grid. As a consequence, renewable electricity is not always guaranteed. And recharging is not possible when blackouts occur. After ten years of development, "AFC Energy" from Great Britain has presented the world's first charging solution that functions independently of the power grid. Instead, it is powered by a hydrogen fuel cell →. An inverter transfers the energy generated by the fuel cell to a charger. This energy is then made available to the electric car in the form of electricity. The system known as "Ch2arge" also includes a 48 V battery storage system that helps to compensate for peak consumption times along with a hydrogen storage tank that enables 140 charging processes.
6. "Intis": a new approach to

electric

mobility

Dynamic charging represents the pinnacle of the charging infrastructure. On a 25 metre long route, researchers from the engineering service provider "Intis" have successfully demonstrated recharging an electric car while driving →. The coils were embedded beneath the surface in a road. The physical principle dates back to the 19th century. The Serbian electrical engineer Nikola Tesla developed a coil construction generated a pulsating magnetic field using electrically produced alternating current . Applied to electric mobility, coils generate a magnetic field are installed at the parking lot and on the road as well as in the vehicle. When the two coils are the correct distance apart, current flows and the battery in the vehicle is charged.

But what is the price and the amount of work involved in equipping 13,000 kilometres of motorway? According to its own information, the Israeli company "Electreon" ha developed an inductive technology for the mass market. It will only take one day to convert one kilometre. Copper pipes are laid a few centimetres below the asphalt before the road surface is sealed again. Special machines are used. The inductive receiver on the vehicle can also be retrofitted. As a consequence, charging stations along the roads will become superfluous and the system will also enable the use of much smaller batteries. This, in turn, reduces the weight and cost of the vehicles. Tests with electric buses along a route in Tel Aviv now aim to demonstrate how the principle works on a day-to-day basis. The roads of the next generation will not be ready for some time to come.