2
Over-the-air technology will keep

electric

cars young

1.

Stromverbrauch, kWh/100 km: kombiniert 13,8 - 12,9; CO₂-Emission kombiniert, g/km: 0; Effizienzklasse: A+
Over-the-air technology will keep

electric

cars young

We're all familiar with updates for our smartphones. Over-the-air (OTA) is the magic word. The electric car and plug-in hybrid of the future will always be kept up-to-date using this technology, too.
The meaning behind the term "Over the air"

How OTA updates are related to

electric

mobility

How it benefits car owners

Who is in

control

of

vehicle

updates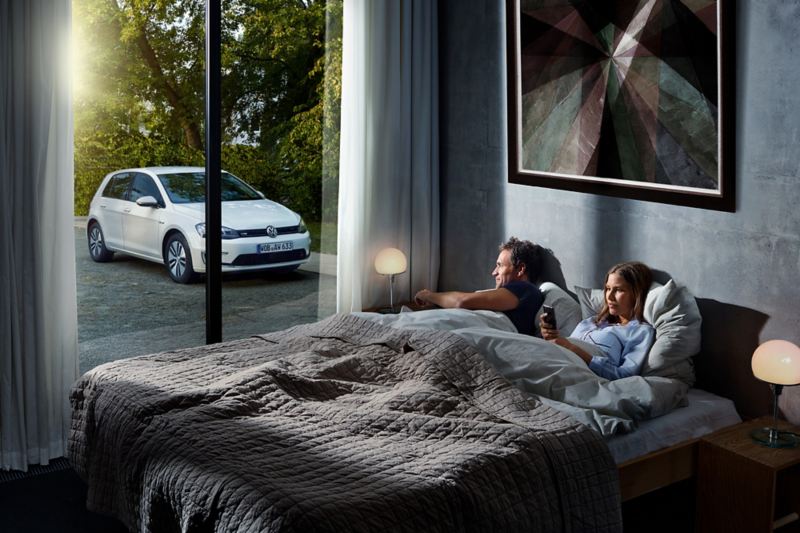 A connected electric car has to be reliable – no matter where, no matter when. After all, it is increasingly becoming part of the Internet of Things – communicating more and more with infrastructure, apps and your smart home. And it does so wirelessly in all weathers. In an age in which data is quickly becoming "the new oil", innovative transmission technologies like OTA are the lifeblood to the connected car.

These technologies are based on standards such as mobile communications, Wi-Fi, LTE, Bluetooth and RFID. They all have one thing in common: data is transmitted invisibly using electro-magnetic waves, so you could say it flies through the air. The technology is tempting: an electric car doesn't have to go to the workshop but is updated using OTA, either over a mobile communications network or your home Wi-Fi network.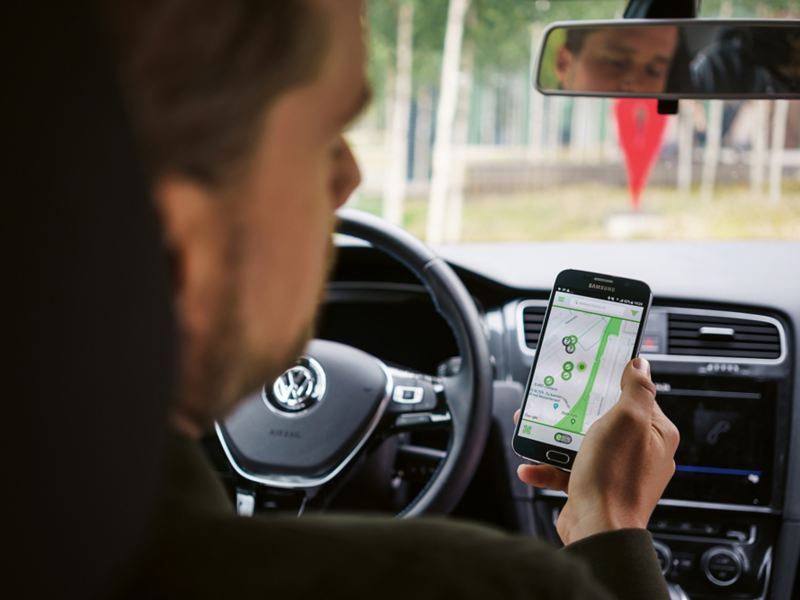 At the moment, a large number of updates are still imported at a workshop using a cable. In contrast, OTA updates can take place without visiting a workshop. This method is used to transfer updates and new functions for added comfort and safety. This could be for new map material for the sat-nav, new features for infotainment systems or expansion packs for various assist systems in the vehicle. One vision for this technology is "function on demand". Customers can use this to purchase or adjust certain functions retrospectively, enabling them to customise their vehicles even further. Customers buying used vehicles can also benefit as they have the option to retroactively add features that the initial buyer did not want.
Over-the-air technology for series production

Selected functions for some Volkswagen models can already be added using OTA. This option is set to expand significantly in the future. Volkswagen is currently working on IT architecture that will be used in the I.D. electric vehicle family from 2020. At its core, this architecture has omitted various control units with manufacturer-specific software; the Golf alone still has 60 such units at the moment. Instead future customers will have access to a standard operating system "vw.OS", which will access updates and upgrades from the Volkswagen automotive cloud throughout the car's entire life-cycle. The highest priority is protecting the vehicle's systems from unauthorised access.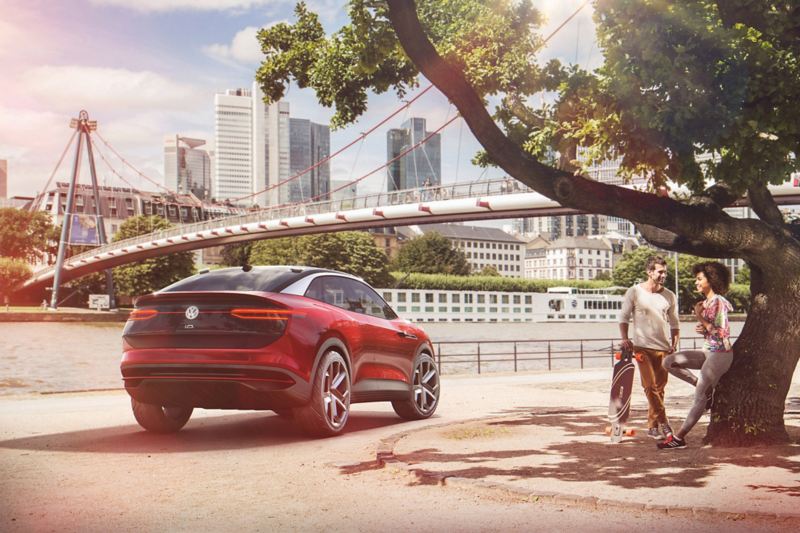 But like with smartphone updates, the question is always: can I turn down an update? As the driver of a Volkswagen brand, you will always know what is going on in the background and get to have your say. Be it requesting an update, turning one down or installing one at a later date.
E-version of the Porsche sets the stage

The prototype electric car Mission E by the Volkswagen subsidiary Porsche is also heading in this direction. It was the predecessor to the electric-only Porsche Taycan (concept car), due to go on sale at the end of 2019. Using over-the-air services, the car's scope of functions is due to be expanded practically over night. For new extension packs for the Infotainment system as well as more advanced functions, like the motor control unit or suspension tuning for instance, all it takes is an update in connection with a smartphone or tablet. Visits to the workshop will be a rare occurrence. So, things are looking bright for the electric car of the future.