High-voltage battery: 

Warranty

and maintenance

The key element of electric mobility is the high-voltage battery. You can find all the important information about, for example, battery maintenance, charge management and warranty here - so that you can have the longest possible enjoyment of your ID. model.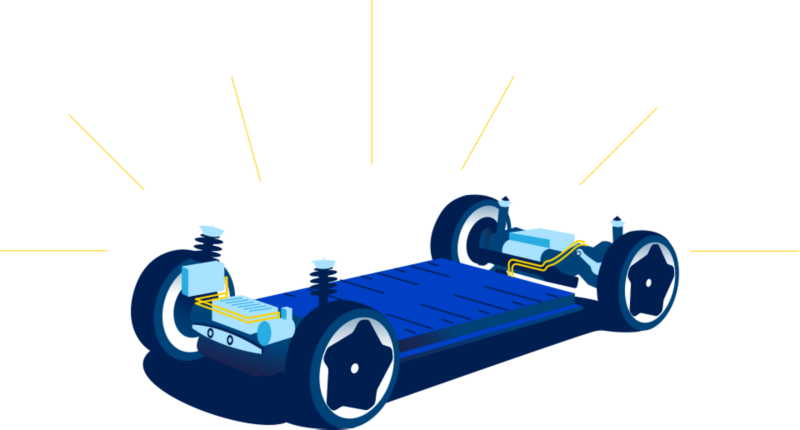 Good maintenance means you will

go

far

Lithium-ion batteries are subject to a natural process of ageing and wear. The correct usage of the battery can make a considerable contribution towards maintaining its condition and thus its capacity for longer. For this reason we have collected some useful maintenance tips for the high-voltage battery of your electric vehicle. In this way, you can ensure a higher range in the long term and help to maintain the value.
Three golden rules
for more range

It is relatively easy to keep your high-voltage battery well maintained. If you adhere to the three golden rules then you have already done the most important thing to maintain a high range for the vehicle.
1. Do not charge the vehicle to more than an average of 80% during daily short-trip usage.
2. If the vehicle is not moved for more than 12 hours it should be charged between 30 and 80% of capacity.
3. To fully charge the vehicle (100%) use a charge timer in the charge manager and then drive off promptly after charging is completed.
Make your life easier 


with

the charge manager

We recommend that you use the intelligent charge manager in the new ID.3 to ensure that the vehicle has the optimal charge level before every trip. Whether you want to set battery charge limits, set charge locations or choose between immediate or delayed charging - the simple operation via the touchpad of the infotainment system makes it particularly easy to perfectly manage the high-voltage battery.
Different types of driving,
different types of charging
One factor is particularly important for the charging procedure: the way you drive. The way you use your electric vehicle (short trips daily or extended motorway journeys) will have an effect on the optimal charge limit, time and intensity.
<b>Instant Charge</b>

Select your driving profile

Settings in the charging manager

long distance

long-

distance

travel by

motorway

longest possible range required

20 % im summer / 40 % in winter

a. reduced for overnight AC charging
b. increased with AC charging and short charging time

a. reduced for overnight AC charging
b. increased with AC charging and short charging time

use DC charging during long distance travel
Settings in the charging manager
20 % im summer / 40 % in winter
a. reduced for overnight AC charging
b. increased with AC charging and short charging time
This much is certain:


Warranty

and life cycle

The lifespan and performance of a lithium-ion battery also depend on other exterior factors, such as the ambient temperature. Within the scope of the application of the warranty and the conditions listed therein, Volkswagen AG therefore guarantees the customer buying a brand new BEV vehicle with an electric drive that the usable capacity of the battery in this vehicle will not fall below 70% within eight years (or up to 160,000 kilometres driven, whichever comes first) as long as the vehicle is used correctly. This will provide you with security for the future and shows you how important the mobility of tomorrow is to us.
Battery protection - systematically
We have equipped the vehicle with two security puffers in the form of emergency reserves in order to prevent unwanted and damaging overcharging or total discharging of your battery system. In this way your vehicle can access energy in exceptional situations and whilst this may not be the normal full capacity, but this is how we help prevent damage to your high-voltage battery.
1. Total capacity
2. Usable capacity
3. Protection against overcharging
4. Protection against total discharge