Effective, efficient, sustainable: the ID.3 brake

system



In the ID.3 you can enjoy carefree driving pleasure on almost every journey. This is made possible by such as its brake system with a modern integrated drum brake on the rear axle. Find out the benefits here.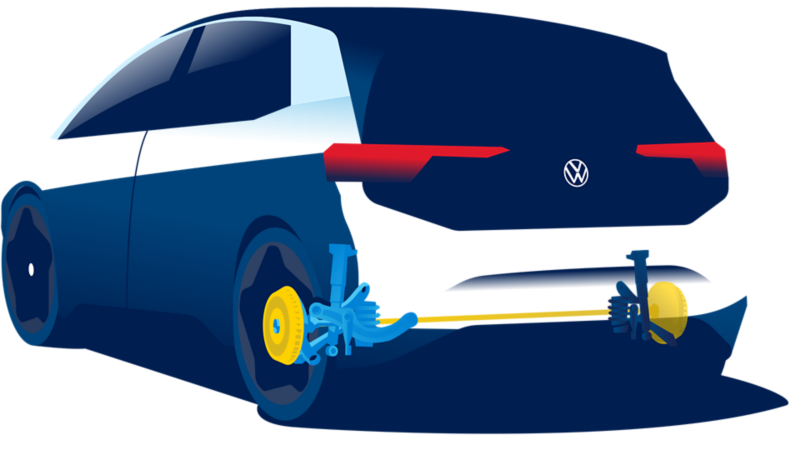 The ID.3 is constructed based on the modular electric drive matrix (MEB). This innovative vehicle platform is especially designed for electric vehicles and ensures that particularly efficient use is made of the options offered by electro-technology. An example of this is the brake system because, as opposed to a classic combustion engine vehicle, the ID.3 does not only use a front brake and a rear brake for deceleration but also a further element: the recuperation.
Energy recovery protects the brakes

Recuperation converts kinetic energy during braking into electrical energy. This leads to a significant increase in range - and since most of the braking energy is not passed on to the braking units, their wear is also reduced. 
The brake energy recuperation, however, also enables the use of highly modern drum brakes on the rear axle. On the other hand, the ID.3 is fitted with traditional disc brakes at the front.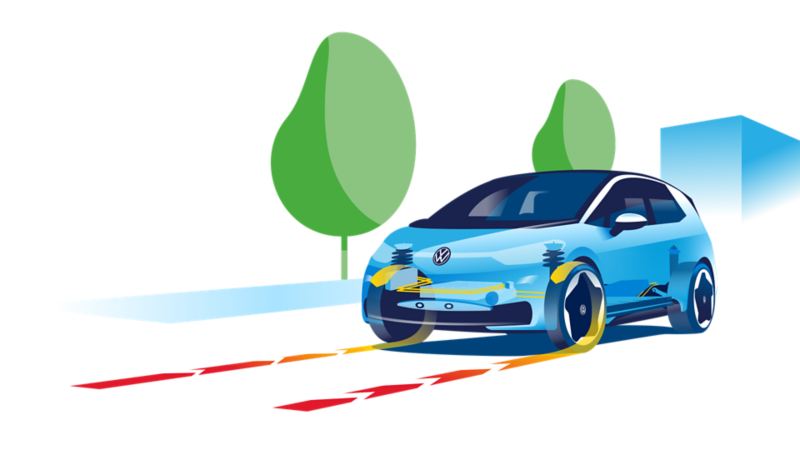 Form follows function: the drum brake

The drum brake owes its name to its closed cylindrical form that protects its components very well against cold, wet and rust. It is also free of residual braking torques, which minimizes its energy consumption. But it also makes a contribution to environmental protection because the brake dust cannot escape to the outside due to the closed system, effectively reducing particulate pollution.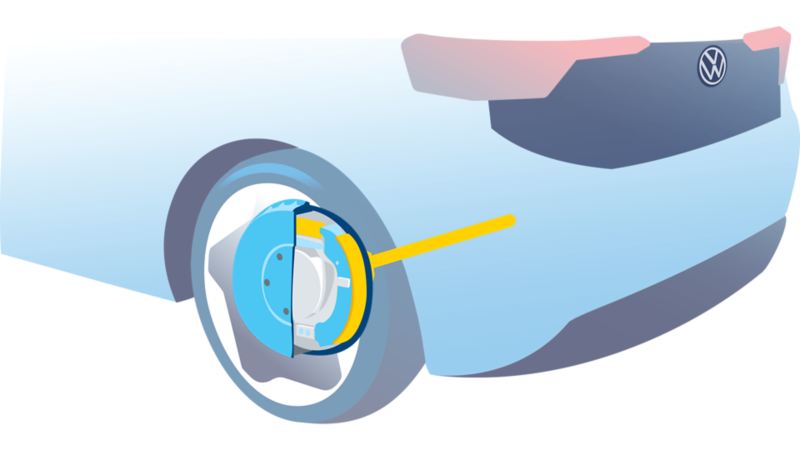 Three components, many advantages

The ID.3 brake system helps to increase the control intervals for an inspection to two years through its energy saving and sustainability. But the most important thing: Its innovative construction enables gentle braking with a strong delay effect and ensures a major enhancement in efficiency and mobility through its three components.