Procurement of resources for

electric

mobility

Electric mobility offers everything we need for an efficient and sustainable future, but at the same time presents us with challenges: from raw materials to recycling. Volkswagen embraces its responsibility and works on holistic solutions for both people and the environment.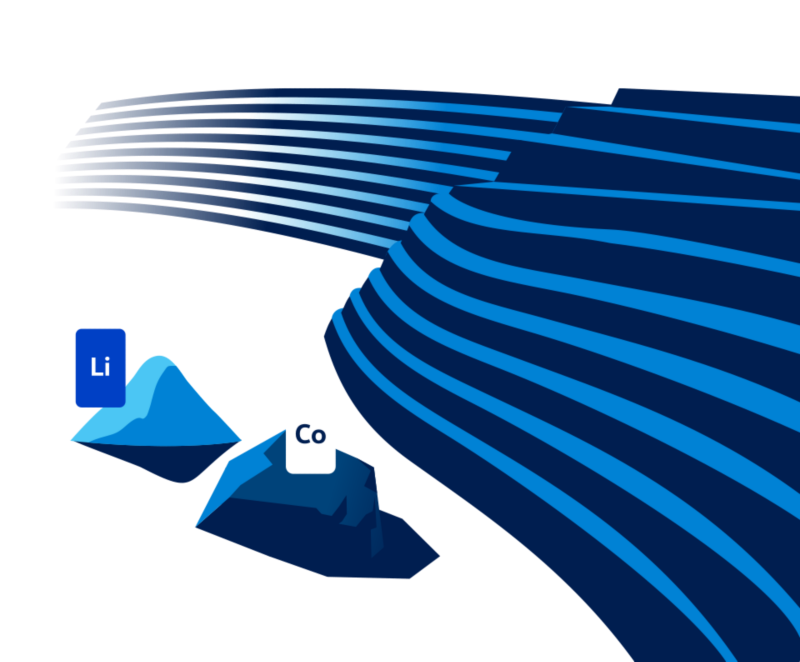 Electric mobility needs raw materials

Mobility needs energy. Electric mobility is an especially efficient form. After all, with the same amount of energy you can travel three to four times as far as a driver of an electric vehicle than with a combustion engine vehicle. The ID. models obtain the power to do this from a lithium-ion battery.
Each of the cells of the lithium-ion battery consists of two electrodes, a separator, and electrolyte. One of the electrodes is made of graphite, while the other is a compound of lithium, nickel, manganese and cobalt. Electrochemical power stores with comparable properties cannot be produced without these raw materials. At least not yet.
The raw materials in an ID. battery.
What central raw materials are used to make a lithium-ion rechargeable battery? Where in the world are they sourced from? And how much of each raw material is in your ID. model? Find out here.
The production of vehicles requires raw materials whose exploration generally has an impact on existing ecosystems – together with effects on both people and the environment. We are conscious of this fact. We have therefore contractually obligated our direct suppliers to adhere to high environmental and social standards in a Code of Conduct for Business Partners and they are also specifically requested therein to exclude human rights violations in their supply chains.
However, at this current point in time, we still cannot fully guarantee that our requirements placed on our direct suppliers are fulfilled right through to the mines. The reason for this is that a holistic audit of the supply chain is a very complex task. Volkswagen does not even currently buy raw materials for batteries, but instead procures finished battery cells. As a result, there are up to nine processing steps and intermediary suppliers between the battery used by us and the mine, which leads to a lack of transparency in the supply chain.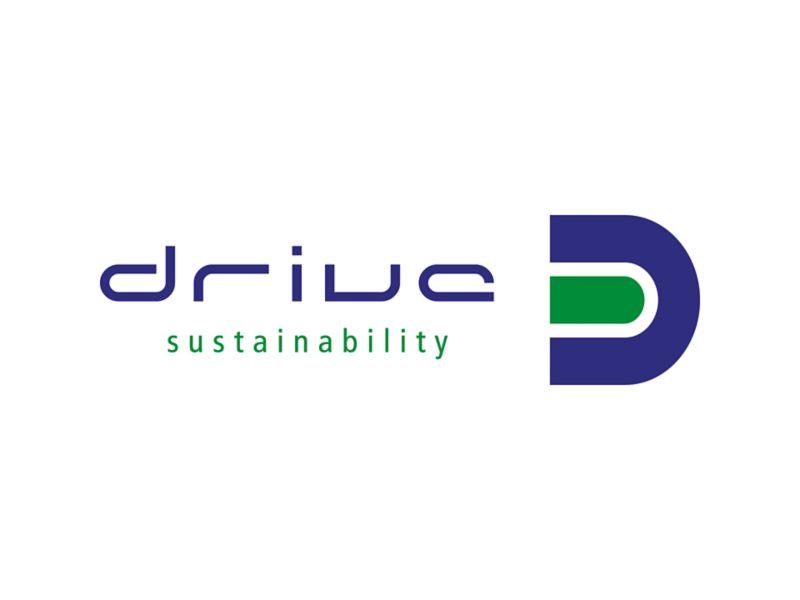 Based on a study conducted by the sustainability initiative "Drive Sustainability", of which Volkswagen is a founding member, we have identified 16 raw materials that constitute an increased risk of violations of the sustainability requirements – also including lithium and cobalt. Our aim is to track the upstream supply chain for these raw materials through to the mining, to identify all suppliers and expose sustainability risks. Then we take measures to minimise these risks and benefit from our strength as the Volkswagen Group to implement better environmental and social standards along the entire supply chain.
Procurement of resources and

challenges



More than half of the cobalt mined around the world comes from the Democratic Republic of Congo. The bulk is extracted in industrial open-cast mining. However, people also dig for cobalt on their own. This is done in environmental, social and safety conditions that are not acceptable to us.
To better understand and monitor the situation locally, we are cooperating on a project for the Certification of Raw Materials (CERA) to develop a sustainable standard for the mining of raw materials.
To make an even bigger impact – and in particular to prevent child labour – we are actively involved in the Global Battery Alliance. Here, we come together with many important stakeholders in the battery supply chain, with the aim of identifying and initiating concrete measures to improve the situation in the Congo.
Lithium is another raw material with an increased sustainability risk. The largest reserves are located in the salt lakes of South America, where it is dissolved in brine. This is pumped to the surface and the lithium is extracted through water evaporation. However, the excessive consumption of water has a negative impact on ecosystems and land use. 
Alternatively, lithium can also be found in sediment bound in minerals that can be extracted in conventional ore mining. For example, in Australia, where the bulk of lithium mining currently takes place. 
We also call for compliance with high environmental and social standards with respect to lithium. We face up to our shared responsibility with all the stakeholders involved in order to avoid a negative impact on people and nature through the extraction of lithium.
For both cobalt and lithium, we are involved in a project run by the German Society for International Cooperation (GIZ) GmbH, in which we are campaigning for improved working conditions in small-scale cobalt mining in the Congo and for sustainable lithium mining in Chile. 
More recycling, less mining of raw materials

The only aim in the long term can be to minimise the critical raw materials through to their complete avoidance in our products. We are therefore already engaging in research on the battery technologies of the future and, amongst other things, are working hard to significantly reduce the required amount of cobalt in the next 3-4 years.
We also want to meet the demand for raw materials and energy stores through an ever-increasing share of old batteries. Whether it be through the continued use of older, but intact batteries in a so-called "second life" – for example, in flexible quick-charging stations for festivals – or through the direct recycling of the raw materials contained therein. 
A pilot line for the enhancement of our innovative recycling process is already running in the Volkswagen plant in Salzgitter, in close proximity to our "Center of Excellence for Battery Cells". We started to develop this process 10 years ago – so we are optimally prepared when the first larger battery returns are expected at the end of the 2020s.