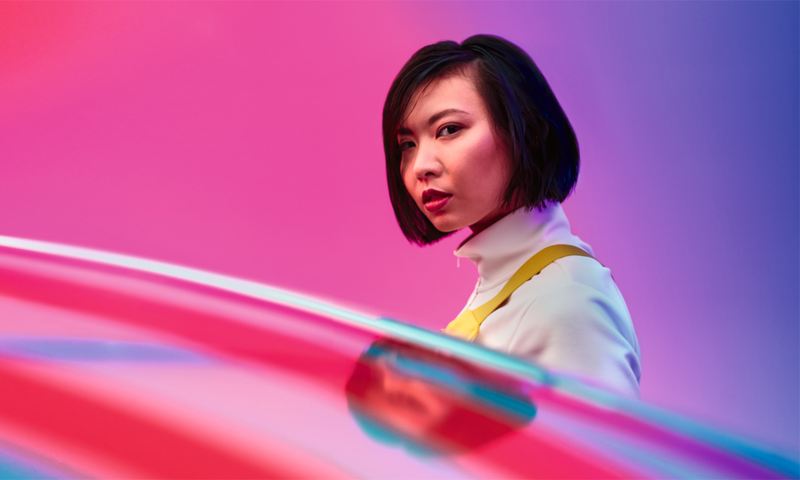 Volkswagen

New Zealand
Rolls-out new brand design during lockdown

Volkswagen

New Zealand rolls-out new brand design during lockdown
Auckland, 16th April 2020 - Completing the final phase of one of the world's largest rebranding projects, Volkswagen introduces its new look to the nation.
Greg Leet, General Manager of Volkswagen Passenger Vehicles says, "after months of preparation, a Global pandemic and a nationwide lockdown, the past few weeks have been challenging to say the least. But despite the hardships, today marks a very special milestone for Volkswagen New Zealand.
We are very excited to introduce to you a new era of Volkswagen - the New Volkswagen. Our look is not only bolder and more colourful, it also focuses on people."
The most visible expression of the new Volkswagen is the new logo. Reduced to its essential components and with a new flat 2-D look, it is perfectly recognizable in a digital landscape. Other components of the new brand design include a new female brand voice, a new website, and a complete overhaul of each local dealership, set to be implemented in the months to come. 
"The work that has happened behind the scenes to bring our brand re-fresh to life under these strained circumstances is quite incredible. The collaboration with Germany, our local team, agencies, and of course our dealer network is something I am very proud of". says Kevin Richards, Head of Commercial Vehicles.
"While we can't celebrate together in person, we feel privileged to be able to deliver the all‑new Volkswagen via our digital channels today. There is some sadness that we can't share this occasion with our customers in dealership, but we look forward to opening our doors again soon".
The Volkswagen brand unveiled its new brand design in September 2019 at the IAA International Motor Show in Frankfurt. The global announcement signified a new era for the automotive brand as it was presented alongside the fully electric ID.3. The new brand design will not only encompass a new visual expression but a fundamental transformation. By formulating new content and new products, the brand is looking towards a future with a neutral emission balance for everyone.