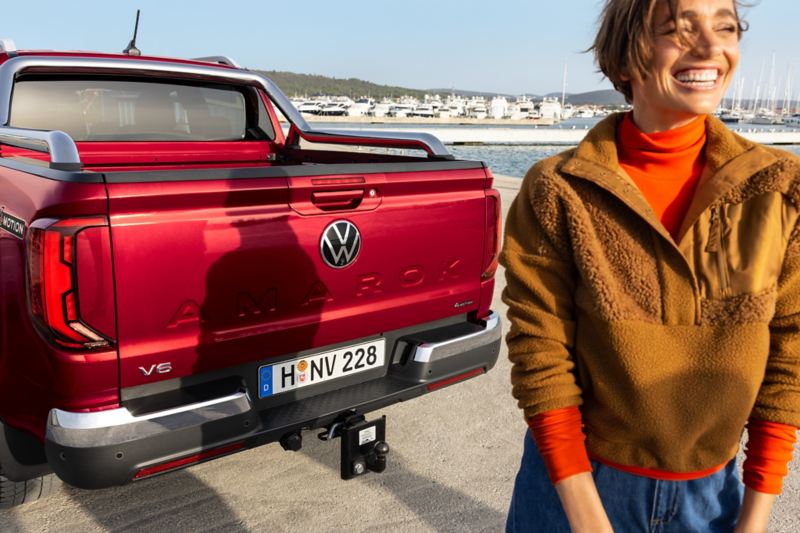 Your new Amarok comes with multiple assistance cameras to make driving a breeze. One of these being a trailer hitch camera. This is an aerial view camera that gives you an overhead view of your towbar to make hitching your trailer easier.
Tow heavy loads

with

confidence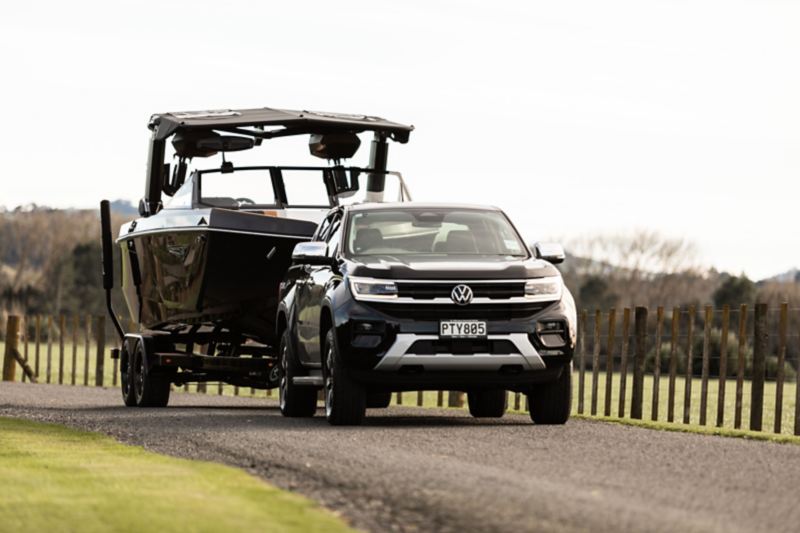 With Trailer mode, you can optimise the gearbox operation when towing heavy loads. Register your trailers size in the driver assistance systems and your Amarok will acknowledge its presence behind you. Once registered your blind spot sensors and drive assistance are adjusted to allow for the added dimensions at the rear. Trailer width max. 2.5 m, Trailer length max. 10.1 m.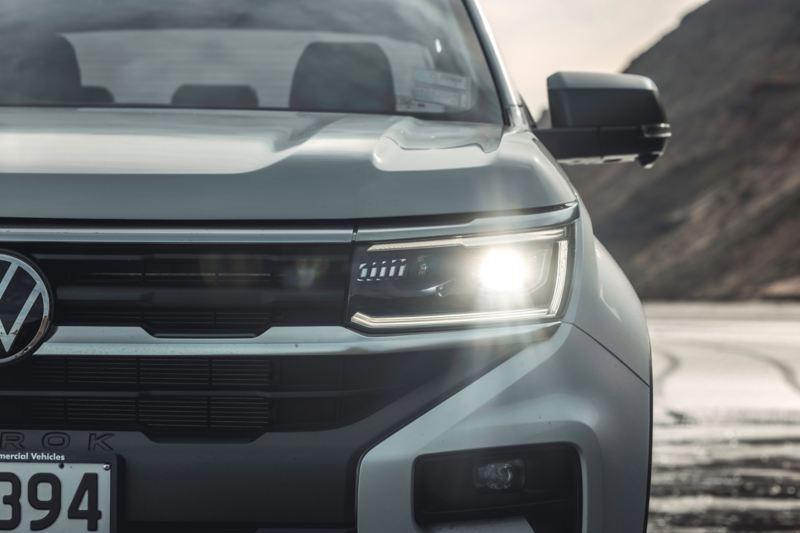 Want to demist your wing mirrors? Open your climate control on your touchscreen infotainment and select the rear window demister button.  This will clear your rear window and wing mirrors at the same time.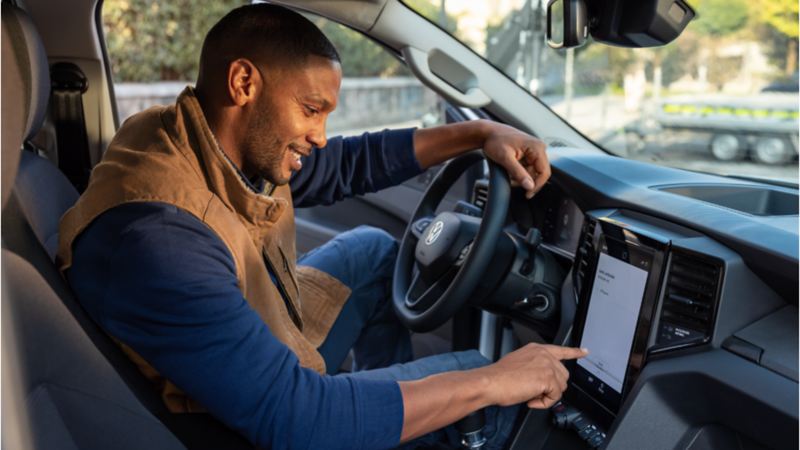 Explore your driver assistance functions in the main menu and adjust the response of multiple systems including Adaptive Cruise Control, Rear View Camera, and Lane Keep Assist to suit your driving preference. 
There are up to 6 different driving modes available in the new Amarok which can be selected for different driving conditions. In conjunction with the drive modes, the 4WD settings need to be adjusted manually in the Part-Time models (Life & Style), and these are changed automatically in the Selectable models (PanAmericana & Aventura) but can also be changed manually as required.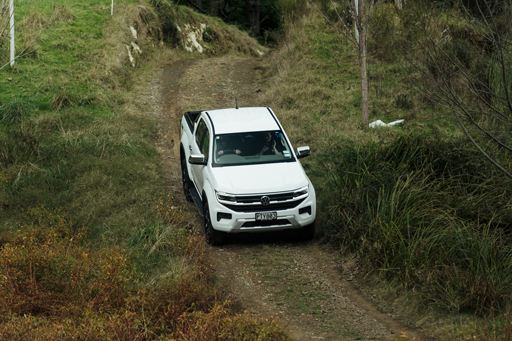 The new Amarok has systems in place to help facilitate starting on inclines​ when out driving. The vehicle automatically detects when the vehicle is at an incline and a standstill. The vehicle will automatically hold the vehicle on the incline for 2-3 seconds after you release the brake to allow preparation to start driving.
Your Amarok provides you with a controlled and comfortable downhill descent at a constant speed. The hill descent setting is active up to 36km/h and passive to 68km/h, with speed controlled through the steering wheel Adaptive Cruise Control plus and minus buttons.
Your Individual key set up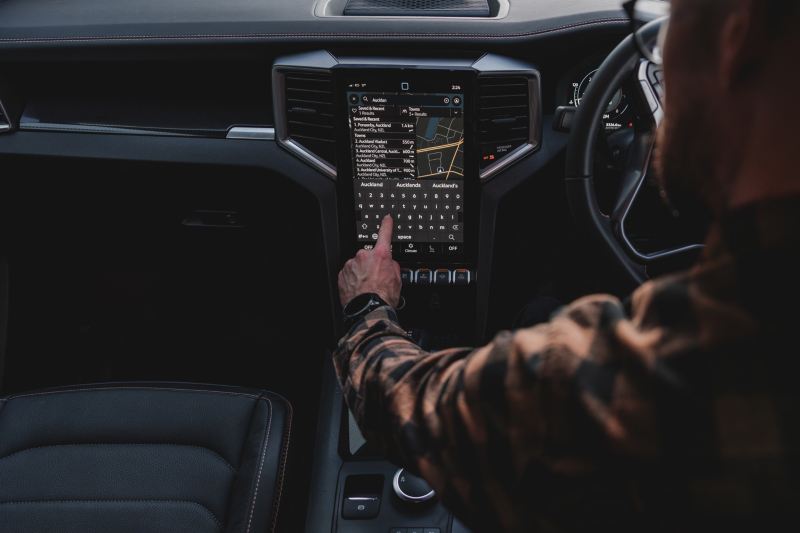 With your driver assistance systems, you are able to program your individual keys with predetermined settings. Speed limits can be restricted and audio system levels and settings can be controlled. This way you can make sure your kids have limitations if they borrow your vehicle or your employees have speed limit controls in company vehicles.
Quick access to key drive

features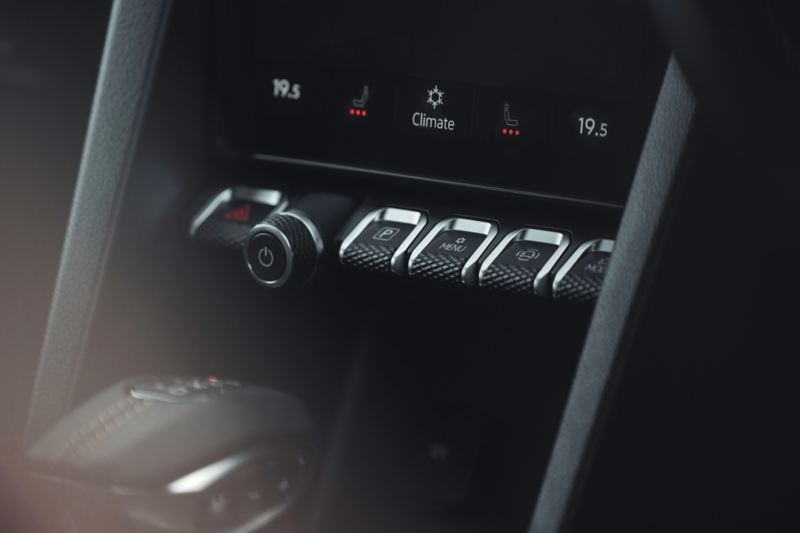 With the press of a button, your Amarok's infotainment screen will bring up two key drive assistance features, Auto Hold and Auto Start/Stop. Quick access gives you the option to engage and disengage these features as you need to. Auto Hold keeps your vehicle stationary until the accelerator is engaged, and Auto Stop/Start turns your engine off when you come to a stop and re-starts when you move again.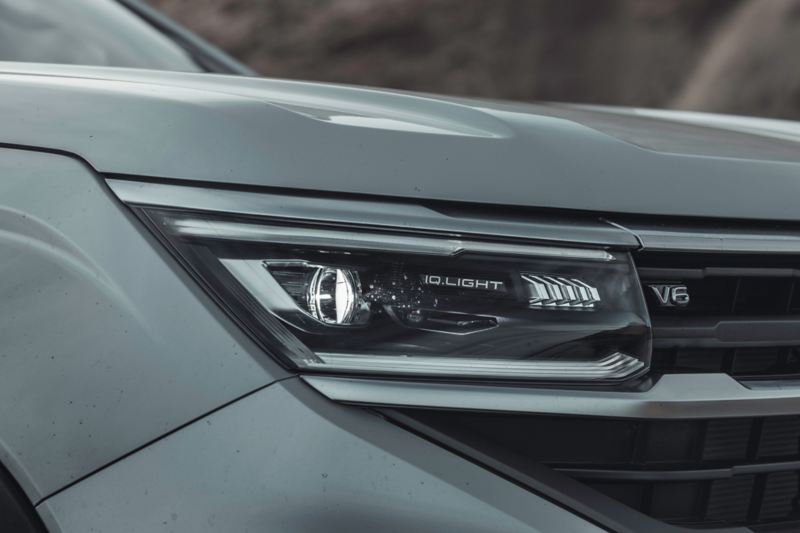 LED IQ. Matrix headlights offer dynamic cornering light, adaptive front lighting, & dynamic light assist functions. The IQ.Light detects oncoming traffic and can switch off individual light beams to not dazzle oncoming vehicles. Providing a safer driving environment and also greater comfort while driving in low-light conditions.