$4,485 to $6,555 (Fee)

⁠

Engine Power

125 to 184 kW

Engine Max. Torque

405 to 600 Nm

Towing Capacity (braked)

3,500 kg
Get out in your comfort zone. The new 

generation

 

Volkswagen

 Ute

Discover the all‑new Amarok ute, more capable than ever to tackle any challenge, and conquer every terrain. 
Built tough from the ground up with cutting-edge technology, a bold redesign, and premium comfort ensuring it's not just another ute — it's a force to be reckoned with.
Gear up for the toughest tasks and effortlessly transition between being a reliable workhorse and your rugged off-road explorer. Step inside the spacious double cab for unparalleled comfort, enhanced by a range of new driving assistance features and safety systems. 
Whatever your needs, the new Amarok packs a clear statement, all roads are the destination. 
The wolf is back and more capable than ever. Improved torque strength makes towing heavy loads easy, while an extra-large tray leaves room for extra-large payloads. If a job needs doing, the Amarok is up to the task.
The wolf is back and more capable than ever. Improved torque strength makes towing heavy loads easy, while an extra-large tray leaves room for extra-large payloads. If a job needs doing, the Amarok is up to the task.
Step into comfort and design
The new Amarok cabin offers more legroom for extra comfort, reflecting the utility vehicle's practical design. To make life even easier, features like Keyless Access, electronic parking brake, a digital cockpit and touchscreen infotainment, make every drive a breeze. With this level of premium comfort, you won't want your journey to end.
*Keyless access excludes Life variant
The new exterior design offers accentuated differences for each of the four equipment lines. From the different radiator grilles to the newly designed styling bars, sports bar and steps, the new Amarok leaves nothing to be desired.
The Amarok isn't just another ute – it's an off-roading champion. This pickup truck has had impressive upgrades across the body, chassis, engine, and transmission variants, from the dimensions to the increased wading depth. The improved departure angle and higher ground clearance further enhances its off-roading capability.
The new Amarok doubles down on double-cab capability at 5,350 mm long – 96 mm longer than its predecessor. A wheelbase of 3,270 mm corresponds to an increase of 173 mm – giving you more space in the crew cab. Yet, as the wheelbase grows, body overhangs decrease. Which means an optimal approach angle and optimal off-road capability across all different driving terrains

When it comes to driving preference, choose between part time or selectable 4x4. Part time 4x4 includes three modes: 2H, 4H & 4L. Selectable 4x4 available on Amarok PanAmericana and Amarok Aventura includes four modes: 2H, 4A, 4H & 4L.

Heading into uncharted territory? Get immersed in it, with a robust 800mm wading depth.

Driving modes for all terrains

When it comes to the road, the only constant is change. To keep you on track, the new Amarok offers up to six different driving modes. Depending on the model, in addition to the familiar "Normal" and "Eco" driving modes, you can also now choose 'Slippery' for paved roads that are covered in ice or snow, and 'Sand' for sand or deep snow. Mud/Ruts will help you on muddy or rutted terrain and Cargo/Trailer will of course pull its weight on the heftiest of towing jobs.

*Snow and Mud modes only available on V6 variants
With 3.5 tonne towing standard across the range, the Amarok is just as suited to hauling heavy loads as it is hitting the off-road tracks. Whether you're towing the boat or the trailer, the Amarok makes difficult jobs look like child's play.
The all‑new Amarok puts the Ute in utility, proving just why this is the ultimate everyday workhorse. The new 10-speed shift-by-wire automatic transmission gives even more power on the road. New torque strengths also stand out, with an impressive 2.0L 405Nm of torque for the Amarok Life, a twin turbo 2.0L 500Nm of torque for the Amarok Style and a powerful 3.0L 600Nm of torque for the Amarok PanAmericana and Aventura range. Whatever your choice, each brings a world of power to the playing field.
* 10-speed transmission not available on Amarok Life variant.
The new Amarok ute comes with more than 30 assistance systems, over 20 of which are completely new on-board. Discover clever innovations such as Blind Spot Monitoring, Lane Keep Assist and Adaptative Cruise Control. Plus, you can rely on a full complement of airbags – including a centre airbag, knee airbag and standard curtain airbag – for comprehensive protection in the event of a collision.
Awarded a 5 Star ANCAP safety rating, the Amarok has your back.
Technical <b>specifications</b>

| | |
| --- | --- |
| | |
| Vehicle width without / with exterior mirrors in mm | |
| | |
| | |
| | |
| Tray dimensions (LxWxH) in mm | 1,651 x 1,584 (1,227 between wheel arches) x 525 |
| | |
| | |
Vehicle width without / with exterior mirrors in mm
Tray dimensions (LxWxH) in mm
Whether you prefer the Amarok Life, Amarok Style, Amarok PanAmericana, or the Amarok Aventura, each variant represents a unique blend of power, comfort, and style that only a premium ute can offer.
The new Amarok Life is the reliable companion for anyone who appreciates comfort without sacrificing off-road capabilities. Command the road with a 125kW 405Nm turbo diesel engine and a 6 speed automatic transmission. 

The Amarok Style has the power you need with refinement you want. Plus, all the welcome extras to take your drive to the next level. With a 154kW 500Nm twin turbo diesel engine, the Amarok Style is ready to impress.

You don't get a name like that without some hefty specifications. The all‑new Amarok PanAmericana brings strong off-road design and a powerful 184kW 600Nm V6 diesel engine to tackle the most challenging terrain. With exclusive equipment that accentuates a rugged statement, this is a force to be reckoned with.

Sophisticated, confident, and with a powerful 184kW 600Nm V6 diesel engine, the Amarok Aventura has everything you need with a nod to the premium segment. With exclusive accents, leather, chrome, and much more, you'll be turning heads across the country.
Revel in the testimonials from the experts who have experienced the Amarok ute firsthand. Find out why they regard this as the benchmark for utility vehicles in New Zealand.
"One of the biggest triumphs is safety spec. The entry-level Life gets almost everything in Volkswagen's armada of passive and active tech, ranging from radar cruise and lane-keep assist, to an impressive nine airbags, to traffic sign recognition."
Kyle Cassidy, Autocar New Zealand
"V6 is a model of smoothness, the transmission with minimal shift shock in the low range, and the big engine delivering more grunt with fewer revs. Refinement is the key attribute of the V6 models".
Sean Wilmot, New Zealand

Company

Vehicle
"In the first instance, both parties agreed – though at Volkswagen's insistence – that Amarok must retain its Volkswagen DNA in quality of fitment and quality of ride.
There were other non-negotiable items: Amarok must have a 3500kg towing ability across the range, it must be able to retain its Euro pallet sized cargo tub, must have rear disc brakes, a V6 had to be available, and the ute had to have SUV-like handing."
Treat your

Volkswagen

right
5 Year Warranty

5-Year warranty now standard across the Volkswagen range.
Buying a new Volkswagen is about to get even more exciting.
*T&Cs apply.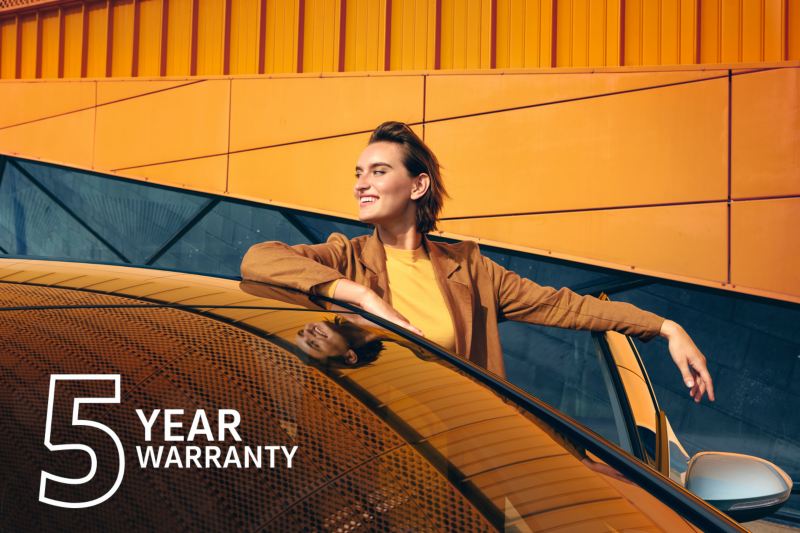 Service Advantage

Whether your Volkswagen is brand new or has been handed down through generations, you will always receive genuine care and transparent pricing from our network of approved service centres across New Zealand.