Switching and Benefits
There are more and more reasons arguing in favour of sustainable electric mobility – not least in financial terms. We have compiled the most important reasons for you below. When will you make the switch?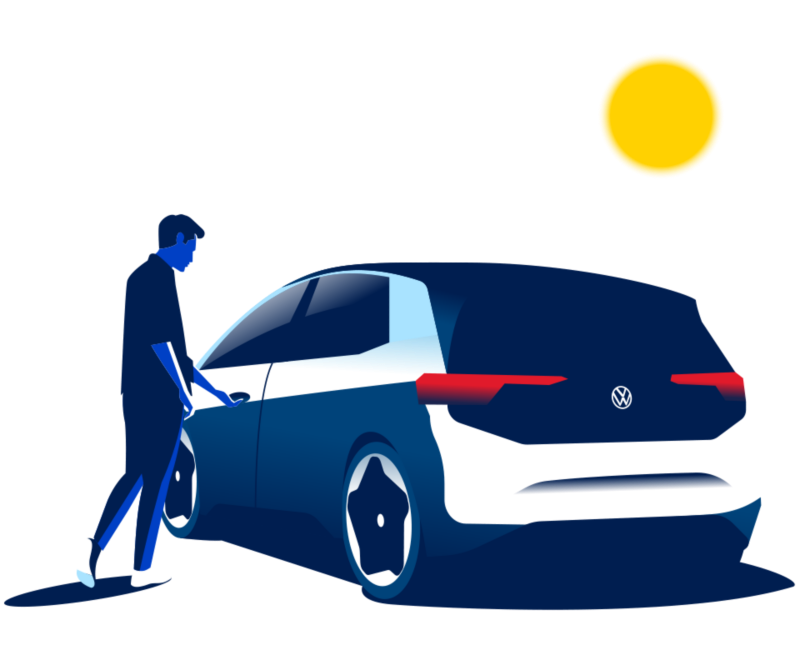 NZ Govt. Rebates available
If you choose to buy a vehicle from one of our Authorised Volkswagen Dealers, and choose a zero or low-emission vehicle, you may be eligible for a rebate. The lower the emissions the greater the rebate.
The rebate available to you will depend on the type of vehicle you have purchased and the time at which the vehicle is registered.
Find out more here.
Forward-looking and
sustainable
The overall value of electric vehicles depends primarily on two factors: a competitive range and the durability of the battery. In both cases, you can sit back and relax in our fully-electric ID. family of vehicles.
On the one hand, the ID. models offer much longer ranges than previous electric vehicles, making it suitable for everyday use and ensuring that it remains competitive for years to come. While all ID. models come with a battery guarantee for eight years or 160,000 km (whichever comes first).

More sustainable
at a similar cost
All in all, the overall costs for ID models are expected to be at the same level as a comparable combustion engine vehicle – or even lower. Thanks to attractive prices and leasing instalments, government rebates, good residual values and lower maintenance costs.
On top of that, you get to feel good about making an important contribution to the environment, which is not only good for you but, above all, generations to come.
Are you interested in purchasing an electric or hybrid vehicle? Find the information on the service interval. Low maintenance and fixed costs, as well as minimal depreciation, make an electric vehicle cheaper to maintain.