It's our social responsibility to protect the environment. And as New Zealanders, it is especially important because we are lucky to call this land our home. That's why at Volkswagen we've already begun our Way to Zero journey – our mission to become completely carbon neutral by 2050.
Electric for everyone
We want Kiwis to have access to emission-free transport by 2025. That means making EVs affordable and practical for everyone. To stay up-to-date with the latest news and arrivals on our electric and plug-in hybrid vehicles.

Our pure electric ID. range vehicles marks the start of a new era of electric mobility: intelligent, innovative and sustainable. And above all: made for everyone.
The next-

generation

electric

SUV
The ID.4 combines the best of two worlds: the versatility of an SUV with the sustainable performance of an electric vehicle. Now you can have everything – without any compromises.
On Sunday 13th June 2021, the Government announced new measures to take action on reducing transport emissions to help meet New Zealand's 2050 carbon neutral target. Two initiatives will be put in place: The Clean Car Discount and the Clean Car Standard. 
The Clean Car Programme only applies to new purchases of Battery electric vehicles and Plug-in hybrid electric vehicles from 1st July 2021, and to CO2 emission vehicles from 1st January 2022.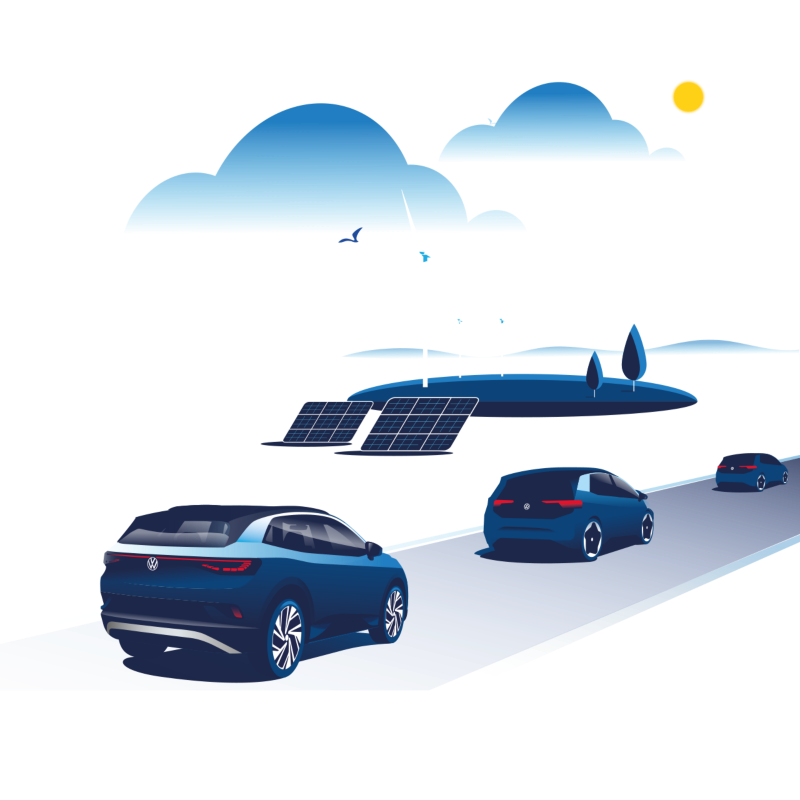 Volkswagen

ID.4 named World Car of the Year 2021
The "World Car of the Year 2021" is a Volkswagen: The new fully electric ID.4 prevailed over the strong international competition at the international World Car Awards. The World Car Awards are presented by more than 90 international motor journalists from 24 countries, who vote on the best innovations on the world market.