Farmer Volkswagen recognised as the best Volkswagen Dealership in New Zealand for 2020
Auckland, 24 April 2021 - Volkswagen New Zealand has recognised and rewarded all-round excellence at its Dealer of the Year awards evening.
The annual event celebrates the year's achievements across the New Zealand dealer network at every level including; Parts, Service, Finance, Passenger Customer Experience, Passenger Marketing, Commercial Customer Experience and Commercial Marketing.
It was particularly poignant to come together as a network after the many challenges of 2020. Celebrated at the iconic St Matthews in the City, the network reflected on the year that was and how much was achieved despite the ever-changing COVID-19 climate. Dealers were recognised for going above and beyond for their people and their communities in which they operate in.
Greg Leet, General Manager of Volkswagen Passenger, explained that, "Dealer of the Year is an opportunity to share our aroha for the brand and equally our gratitude to the dealer network for their every day commitment to Volkswagen. We are privileged to have world-class products from Volkswagen AG but it is our dealer teams that ultimately deliver the Volkswagen experience to our customers. This event is about acknowledging those efforts."
The event was hosted by Miriama Kamo, award winning journalist and presenter for TVNZ's flagship current affairs programme, Sunday. She guided the evening with warmth and humor, with a clear fondness for the Volkswagen brand.   
Dealer of the Year also marked an exciting announcement from Volkswagen with Stan Walker joining the wider whanau as an ambassador for the Golf GTI. Stan is one of Aotearoa's most loved figures, adored for his incredible musical talent, sense of humour, humility, and joy for life. His success as a New Zealand performing artist across such a variety of mediums is unparalleled. Earning eight Gold and five Platinum singles as well as one Double Platinum and one Triple Platinum single in New Zealand. He's collected eight New Zealand Music Awards along the way and five ARIA Music Award nominations.

Stan Walker represents a fresh face for the Volkswagen Golf GTI, a car that has always been progressive for its time, has signalled new technology and has its own unique style. His reach and resonance with a kiwi audience and his alignment with performance, style and culture make him the perfect addition to the Volkswagen whanau. He was overwhelmed by the warm welcome he received and looks forward to journeying with the brand and the all‑new Golf GTI this year.

In attendance were representatives from 21 Volkswagen dealerships plus European Motor Distributors Ltd and Volkswagen New Zealand staff. A true celebration of the much loved brand that goes beyond a car.

Kevin Richards, General Manager of Volkswagen Commercial Vehicles commented that, "The love for the Volkswagen brand across New Zealand is almost tangible when we look at the passion customers have for our iconic vehicles and the way that these affect their lifestyle. It was an absolute delight to be gathered with the teams who strive to ensure that each and every Volkswagen driver feels special and part of something bigger than just vehicle ownership. The incredible atmosphere at the event simply illustrated the effect that this passion can generate and was true testament to the work, resilience and dedication of the entire Volkswagen dealer network and the team here at head office."
Dealer of the Year is a global program which focuses on topline results, quality and delivery of brand experience. Congratulations to our 2020 Dealer of the Year winners:

Parts Department of the Year: W.R Phillips, New Plymouth
Commercial Service Department of the Year: W.R Phillips, New Plymouth
Passenger Service Department of the Year: W.R Phillips, New Plymouth
Commercial Customer Experience Excellence: Robertson Prestige, Palmerston North
Passenger Customer Experience Excellence: Euro City, Napier
Provincial Dealer of the Year: Passenger and Commercial Winner: Euro City, Napier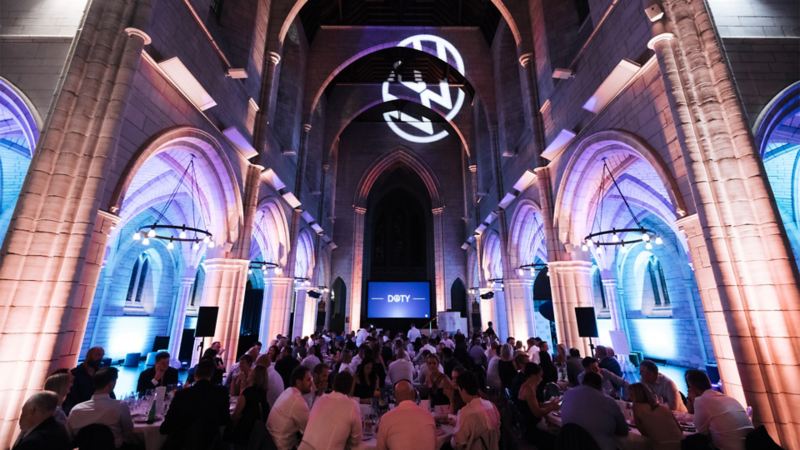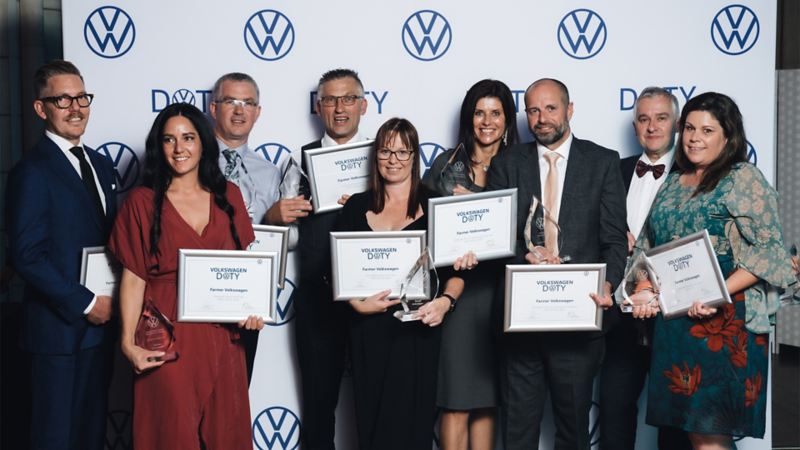 Parts Department of the Year: Farmer Volkswagen, Tauranga
Commercial Service Department of the Year: Continental Cars, Auckland
Passenger Service Department of the Year:  Farmer Volkswagen, Tauranga
Business Manager: Winner: Mandy Boyce-Bacon, Giltrap Volkswagen, Auckland
Commercial Customer Experience Excellence:  Farmer Volkswagen, Tauranga
Passenger Customer Experience Excellence: Farmer Volkswagen, Tauranga
Passenger Marketing Campaign of the Year: Farmer Volkswagen, Tauranga

Commercial Marketing Campaign of the Year: Farmer Volkswagen, Tauranga

Overall Brand Marketing Campaign of the Year: Gazley Volkswagen, Wellington
Passenger Metro Dealer of the Year: Farmer Volkswagen, Tauranga
Commercial Metro Dealer of the Year: Farmer Volkswagen, Tauranga
Overall Volkswagen Dealer of the Year: Farmer Volkswagen, Tauranga