Introducing our

family

friends
Our partners embrace our values and share our vision to create a better quality of living. Whether that comes through promoting healthy lifestyles, bettering the environment, or bringing people together through entertainment. We care about sharing the things Kiwis are passionate about.
Over the past decade Stan Walker has become one of Aotearoa's most loved figures, adored for his incredible musical talent, sense of humour, humility and joy for life.
Here at Volkswagen New Zealand, we are so excited to have Stan as part of our whānau, as his journey has inspired many. Through his music, he embodies New Zealand culture, brings people together and advocates for mental health.
Stan has become an integral part of family, sharing his story and passions along the way.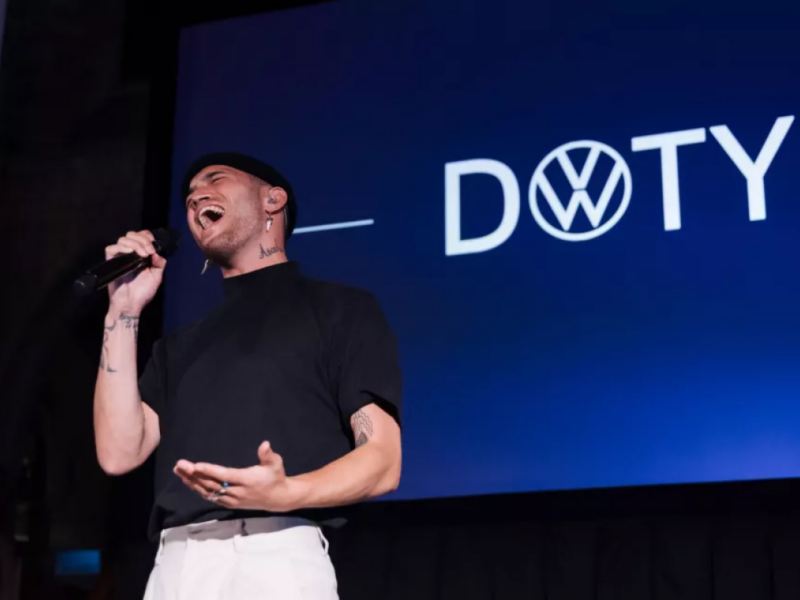 Trish Peng is a Couture Evening & Bridal gown designer born and raised in Auckland, New Zealand. She caters to clientele from around the world, creating custom made masterpieces.
From the age of 7, Trish knew she wanted to be a Fashion Designer. Teaching herself how to sew at an early age, she now is a star leader in the New Zealand fashion industry.
Trish helped put New Zealand on the fashion-world map with her fusion of design and innovation and continues to challenge the way we recycle dresses.
With all her experience in making her brides' dreams come true, we couldn't be more pleased to welcome to Trish to the Volkswagen family.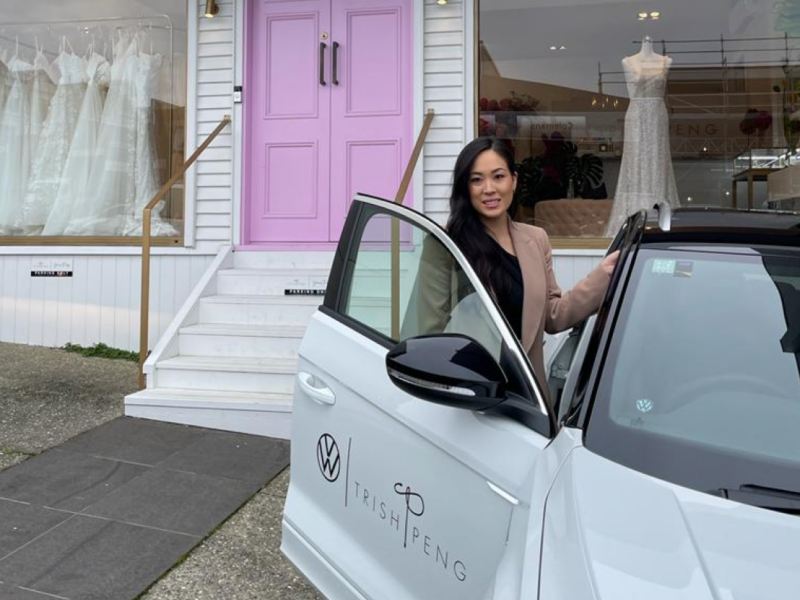 Jason Woodside is a visual artist specialising in painting with acrylics and aerosols. Currently living in New Zealand for family and lifestyle, Woodside began his career in New York City, attending the School of Visual Arts in the early 2000's. His work is characterized by vivid colours and fades with contrasting bands of patterns and shapes.
Taking inspiration from textiles, light and nature, Woodside plays with various bold textures and public exterior settings to generate visual cohesion and optimistic emotions. His art colours the community with murals, inspiring and curating a communal creative culture.   
Like Jason, Volkswagen is always keen to create something vibrant, new and progressive. So having the opportunity to engage Jason's unique skill-set has been an exciting partnership for Volkswagen. Together we launched the new Golf and we look forward to what the future brings.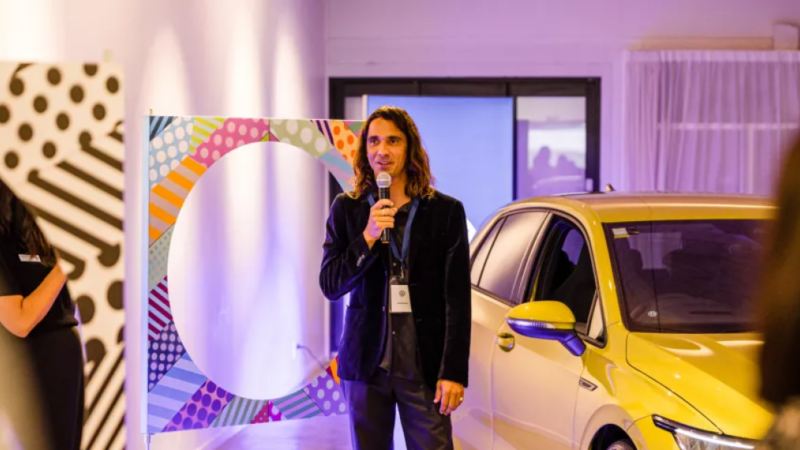 As a former sheep farmer and current equity partner in a Southland dairy farm, Jamie Mackay knows his agribusiness.  You can find Jamie by tuning into New Zealand's longest-standing rural radio show 'The Country'. The Country provides Kiwis with their daily fix of everything that is going on in New Zealand's biggest industry, along with a generous side-serve of news, sports and politics.
To top it off, he's also an ambassador for IHC and has been part of the Volkswagen family since 2014. You will see him travelling around the countryside in his "Black Beauty", the Amarok V6.
"The Amarok drives like a car. In fact, with its advanced all-wheel drive system it handles better than most cars. And what makes it a great farm vehicle? Grunt!" says Jamie.