Charge & Range
Where can I charge up?  
Electric mobility is set to play a growing part in our day-to-day lives. It could possibly change yours soon too. Then you can shake off old habits and you'll find that many things have become easier. For instance, you can charge your electric car while you sleep, work or go shopping. The many charging stations available when you are out and about or options at home will supply you with power around the clock. And if you also use power that is actually being generated from renewable primary energy sources and is not just certified as renewable, you will be well on the road to a future with even more sustainability and even fewer CO2-emissions. Sounds good? It is!
Charging up at home.
Your
electric

car can charge while you sleep.

Imagine getting into your electric vehicle in the morning and starting the day full of energy. While you've been resting overnight, your car has also been recharging. All you need for this is a mains charging cable. This will already have been provided with your vehicle. It enables you to charge at any domestic socket. It couldn't be simpler.
A charging station in your own home.
Charging from a socket: Charging your

electric

car at home is easier than you think. Simply plug the charging cable into the socket and plug the charging connector into your

vehicle

.

Charging from a Wallbox: If you have a house

with

a garage or carport, the easiest solution is to install an

optional

Wallbox. The charging process is just as simple, but it is much more convenient and faster than using a

standard

wall socket: simply take the connector, plug it in, charge, remove and you're done. The power is of course taken from your household supply and billed as usual via your electricity provider. Greater convenience and speed – perfect for you.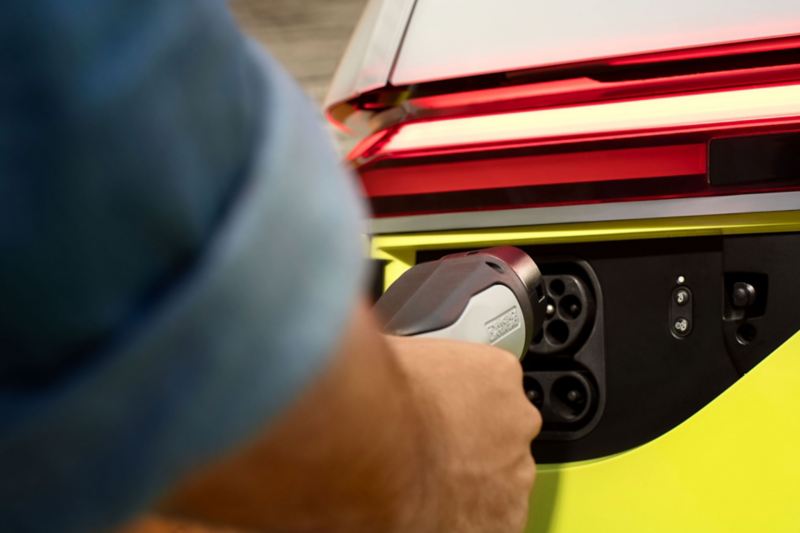 Charging at work.
Your
electric

car can charge while you work.

Increasing numbers of employers are electrifying their vehicle fleets and company cars. Many employers are setting up charging infrastructures and are now offering their staff the option to charge their electric cars or plug-in hybrids at a company charging station. This is changing mobility, because you can charge while working.
Go shopping while the car is charging.
Run your errands
with

peace of mind. In the meantime, your car is charging up.

Time is so valuable these days. Why not use the time spent charging to run some errands? You could go shopping, for example. Increasing numbers of supermarkets, shopping centres and even furniture stores are setting up their own charging infrastructures. This means that you can not only cover the daily charging needs of your electric car (sometimes even for free), but you can also make good use of the time while your vehicle is charging.
ChargeNet and PlugShare
ChargeNet - 280 charging stations and rapidly growing.
From Cape Reinga to Bluff, we've got you covered. With a network of more than 280 strategically positioned fast-charging stations (and expanding), we give EV drivers a convenient and reliable EV charging network throughout New Zealand.
PlugShare
PlugShare is a free EV driver's app for iOS, Android, and web, allowing users to find charging stations, leave reviews, and connect with other plug-in vehicle owners. Charging tips, reviews and photos from the EV community.
Find a charging station from PlugShare