Use the EV Check App to find out if you would actually benefit from an

electric

car!

Using our Volkswagen EV check app, you can analyze your driving habits and find out whether you're ready for electric mobility and which of Volkswagen's electric cars is best for you. Simply download the app and begin.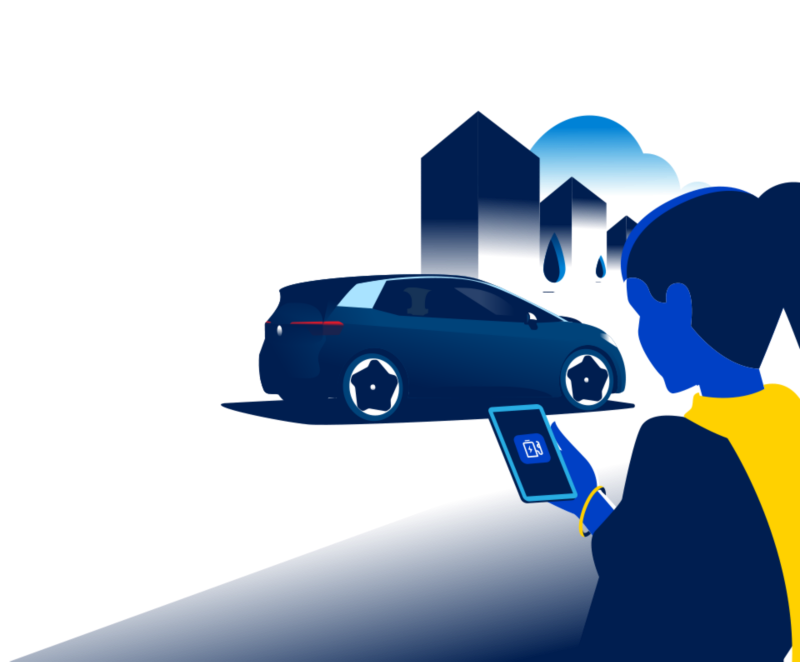 Record your trips and analyze your mobility profile
Before your first trip, select your current vehicle brand and model. The app then records all trips that you take with your car and uses them to create a personal mobility profile for you. Here, you can access the following information at any time: trips taken, battery and energy usage, CO2 emissions and total expenses.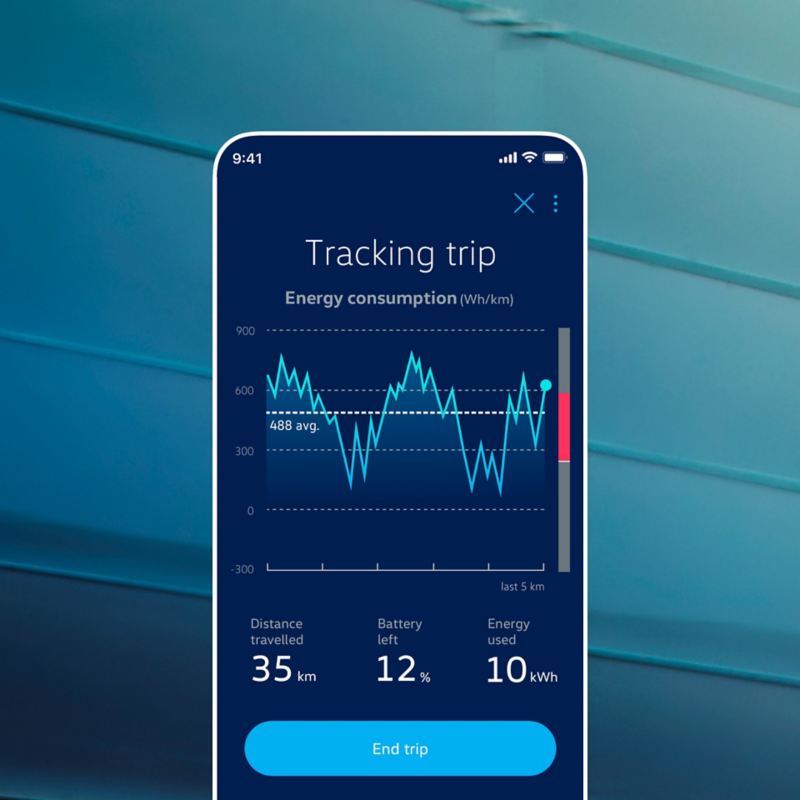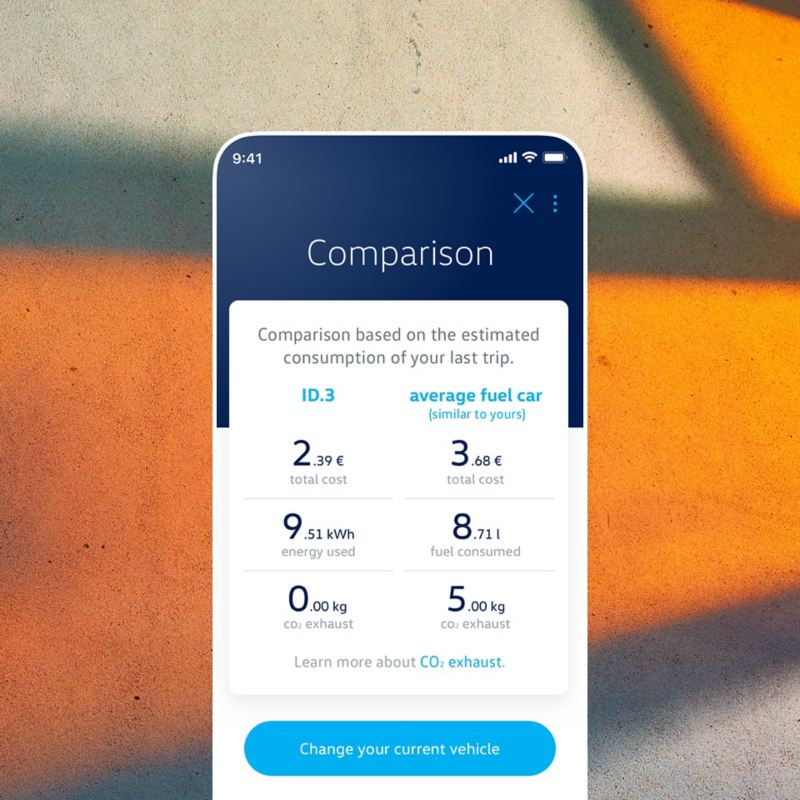 Compare profile with all Volkswagen electric vehicles
All information on your previous trips can be compared with a Volkswagen electric vehicle of your choice. This will help you find out if all of your trips could have been taken electrically. And most importantly: how much energy, CO2 and money you could have saved! In addition, you can find out which electric vehicle would suit you best.
Discover all our new Volkswagen electric vehicles with augmented reality
Discover our electric vehicles via augmented reality (AR) with the fascinating Volkswagen EV Check app. Such as an interactive tour of some of the features of the ID.3. In addition, you can use the app to put your vehicle in any space using virtual reality: at your desk or directly in front of you on the street. Give it a go! You will be amazed.
Download now: The

Volkswagen

EV Check app
Get the Volkswagen EV Check app on your smartphone, compare your trips with those of an electric vehicle and discover the advantages of electric mobility. Here, you can watch a short video where we introduce the app in more detail. Have fun trying out all the options!