It's good when technology moves forward. Even better when it races ahead
From the racetrack to the road: thanks to the precise interplay between perfectly coordinated drive and running gear components, the Golf R offers an impressive driving experience. The powerful TSI engine with turbocharged technology, combined with the 4MOTION permanent all-wheel drive and 7-speed DSG gearbox, ensures maximum enjoyment behind the wheel. It's like it was made for motor sports.
The powerful one. The Golf R
Exterior design 

A Golf R through and through. Killer looks meets high performance ensuring the Golf R has a striking and powerful presence.
When technology doesn't just progress, but races forward
The Golf R shows how quickly technology is developing. The Golf R combines a true passion for motorsports with impressive performance and equipment.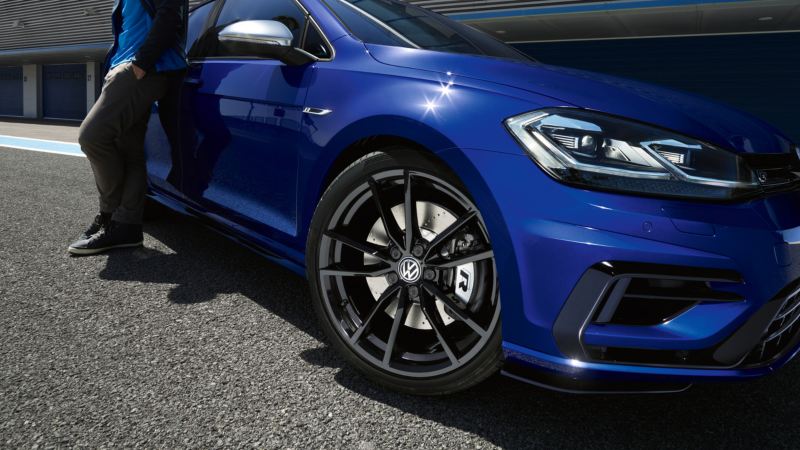 Perfect grip: the 4MOTION all-wheel drive

Water, ice, bumpy surfaces? No worries. The 4MOTION four-wheel drive in your Golf R ensures the engine's power is distributed across all four wheels where necessary. This prevents spinning wheels and blockages and your sports car gains more traction on almost any surface. Combined with the 7-speed DSG gearbox, it accelerates efficiently without losing traction in a wide range of situations.