Collision Repair
Genuine Body Panels and Collision Repair Network
Genuine Body Panels and Collision Repair Network
Approved Collision Repair
At Volkswagen we want to ensure that in the unfortunate event of an accident, no matter how small, your Volkswagen is repaired to Volkswagen standards. Our network of Approved Collision Repairers will maintain the integrity of your vehicle by using only Genuine Body Panels, factory approved repaired methods, factory trained technicians, certified tools and equipment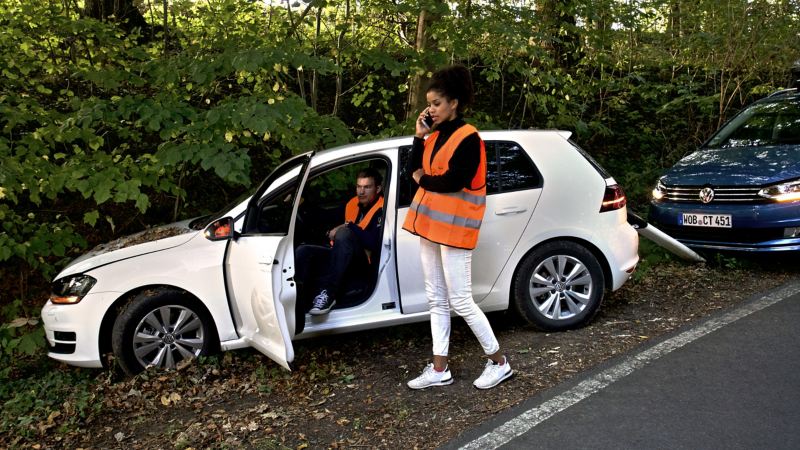 In the event of an accident, ensure your vehicle is delivered to an Approved Collision Repairer certified by Volkswagen.
You have a choice as to where your vehicle is repaired, so why not choose the experts trained by Volkswagen?
Our approved collision repairers will manage the claim process with your insurer, delivering the best results for both you and your vehicle.
With 16 approved collision repairers across New Zealand, there is a Volkswagen specialist nearby to help get your Volkswagen 100% again.
An Approved Collision Repairer is:
Trained to the highest level in the proper use of

Volkswagen

approved

repair equipment, tools and

technologies

.

Has access to the very

latest

Volkswagen

repair information from ElsaPro.

Uses only

Volkswagen

Genuine Parts,

complete

with

a two-year international parts & body corrosion warranty.

Works in partnership

with

the Authorised

Volkswagen

Dealer Network to provide the highest level of customer service.
Safe and strong: Volkswagen Genuine Body Parts give your Volkswagen the necessary stability and offer you the best possible protection in the event of an impact. Independent crash test analysis proves Volkswagen Genuine Panels offer the best possible protection and can reduce the overall cost* of a repair.
*Note: All accidents are different and pricing and quality of after-market parts can vary.
Two identical Mark 7 Golfs were chosen for this experiment. Both vehicles had the bonnet, front mask, cross member, mud guard and bumper trim replaced. The Blue Golf was fitted with Genuine Parts® and the Silver Golf with after-market parts.
Both vehicles were crash tested at 15km/h and the results were staggering. The Blue Golf with Genuine Parts only required 15 new parts as a result of the accident, where the Silver Golf required 38 parts. The value of genuine speaks volumes. Watch the video to learn more.
Volkswagen Genuine Windscreens are more than a protective shield against the elements. They ensure that your interior heats up less in the summer and provides support for your airbags during inflation.
Genuine windscreens are crucial for the correct operation of your Volkswagen's advanced driver safety features such as Front Assist, Lane Assist and Rain Sensors.
For the driver safety systems to operate correctly a certified Volkswagen technician must undertake the calibration and reset of all electronic equipment following a windscreen repair/replacement, bringing your vehicle back to the factory safety standards.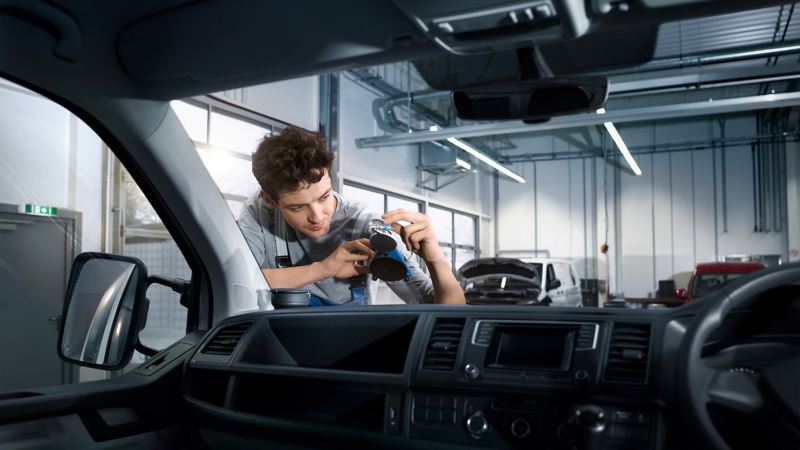 In the event your vehicle suffers a broken or chipped windscreen, it is recommended to specify a Genuine Windscreen from your insurance company. Genuine Windscreens provide the best fit possible to your Volkswagen and local supply from your approved dealer is plentiful, available when you need it.
Following a repair or replacement of the glass, only an approved dealer can calibrate your assistance systems correctly, meaning, for the safest drive possible, always choose Genuine.
More than just a good view
Safe. Stability. Protection
Safe Support
The windscreen provides

support

for the airbags during inflation.
Stability
Your windscreen is firmly bonded to the bodywork of

your Volkswagen

and hence a load bearing component. Almost 30% of the bodywork's ability to distort depends on it - and on its condition, of course.
Comprehensive Protection
The windscreen protects you against the wind, UV

radiation

and noise. A Genuine Windscreen will help your interior heat up less in

summer

.