Introducing our

family

friends

Volkswagen has a strong heritage in New Zealand and has been an integral part of driving Kiwis since 1977.
Our partners are strongly aligned with our brand values and vision to create a better quality of living. Whether that comes through promoting healthy lifestyles, bettering the environment, or creating entertainment. We care about endorsing the things Kiwis are passionate about.
Jason Woodside is a visual artist specialising in painting with acrylics and aerosols. Currently living in New Zealand for family and lifestyle, Woodside began his career in New York City, attending the School of Visual Arts in the early 2000s. His work is characterized by vivid colours and fades with contrasting bands of patterns and shapes.
Taking inspiration from textiles, light and nature, Woodside plays with various bold textures and public exterior settings to generate visual cohesion and optimistic emotions.
Having the opportunity to engage Jason's unique skill-set has been an exciting partnership for Volkswagen. Together we launched the all‑new Golf and we look forward to what the future brings.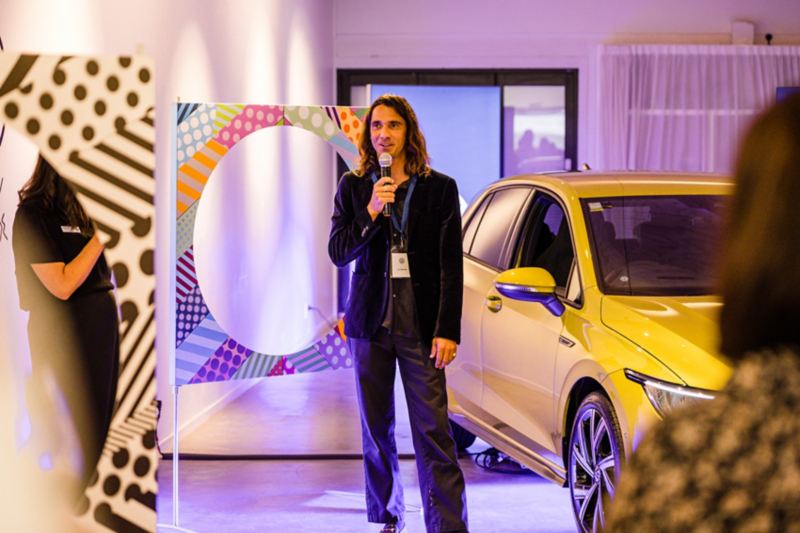 Over the past decade Stan Walker has become one of Aotearoa's most loved figures, adored for his incredible musical talent, sense of humour, humility, and joy for life.
Here at Volkswagen New Zealand, we are so excited to have Stan join our whānau where he will highlight the all‑new Volkswagen Golf GTI. A car that has always been progressive for its time, signalled new technology for the brand, and has its own unique style.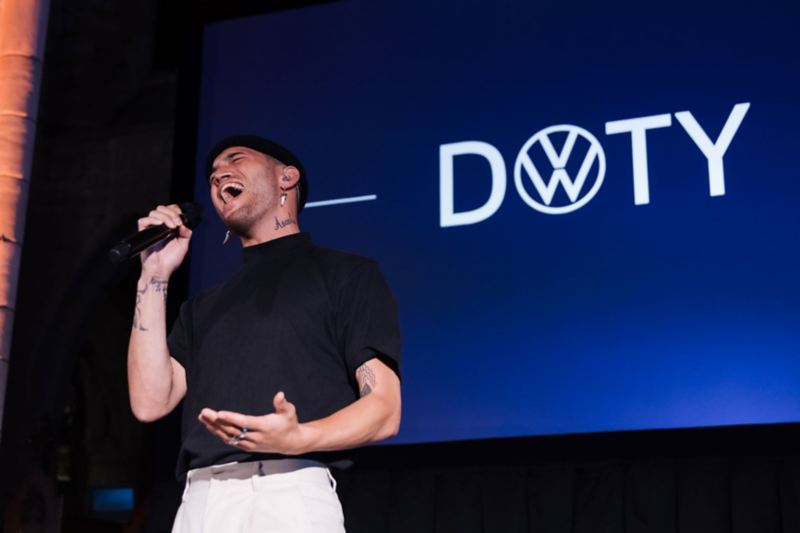 Trish Peng is a Couture Evening & Bridal gown designer born and raised in Auckland, New Zealand. She caters to clientele from around the world, creating custom made masterpieces.
From the age of 7, Trish knew she wanted to be a Fashion Designer. Teaching herself how to sew at an early age, she now is a star leader in the New Zealand fashion industry.
Combining the best of premium style and elegance, we couldn't be more pleased to welcome to Trish to the Volkswagen family.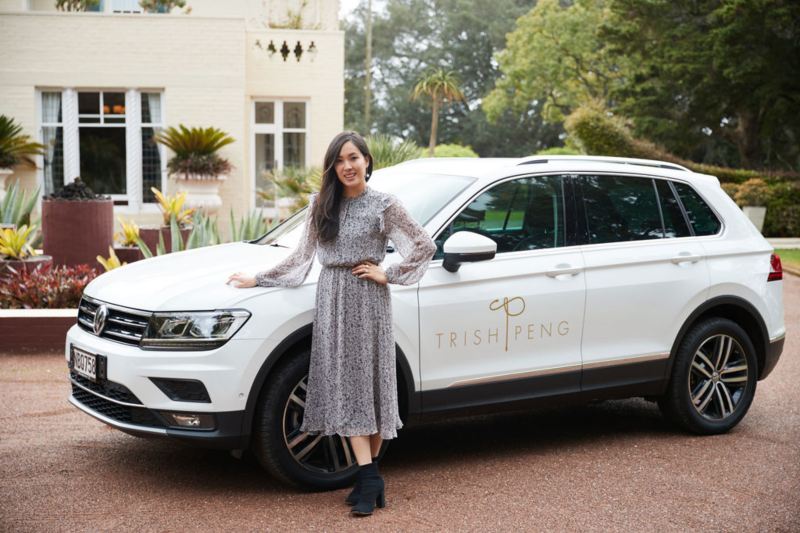 Ready for the ultimate adventure? The Revenant is an unsupported individual or two person ultra adventure race situated in the heart of the South Island. The race starts at Welcome Rock on Blackmore Station, if you navigate perfectly it will take you more than 190kms and over 16,000m of vertical ascent in over 60 hours. This is one of the toughest ultra events ever created in New Zealand.

Volkswagen Commercial Vehicles has been a proud supporter of The Revenant since 2018. You can find us on the sidelines spreading our support to all of the competitors and engaging with our ultra-running community.
Are you game enough?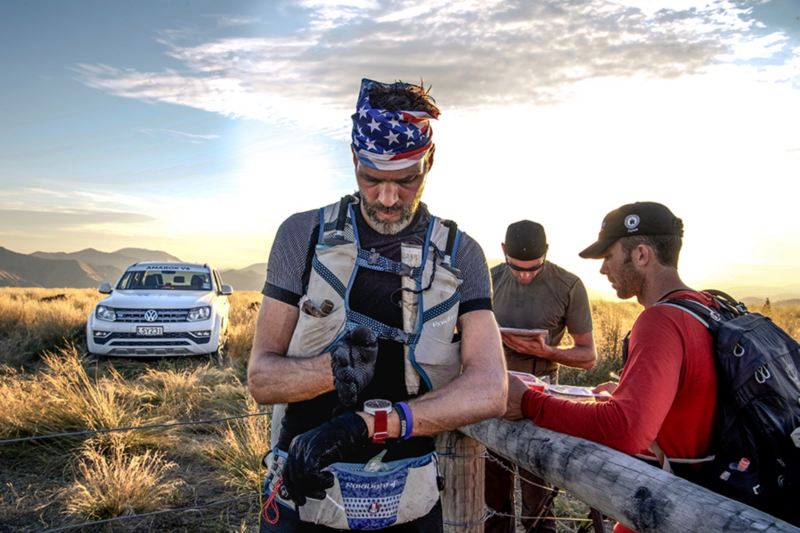 Nothing gets the adrenalin going like an evening at the Western Spring Speedway.  
Bringing to you some of the most exhilarating racing motorsport has to offer, Western Springs Speedway has been a staple in Auckland's event calendar for more than a decade.
Join us and the Amarok V6 as it leads the race pack for the 2021 calendar season.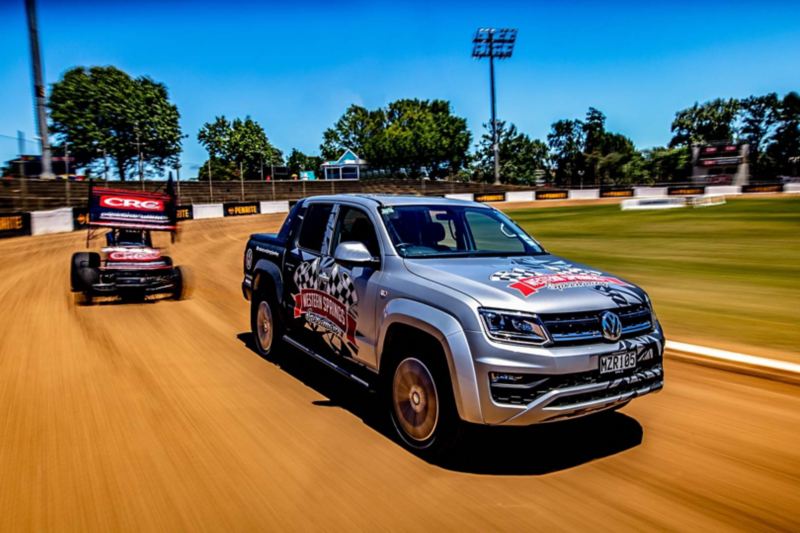 Volkswagen Commercial Vehicles New Zealand has announced that it will be partnering as the official vehicle supplier for Surfing New Zealand.
Delivering nationwide initiatives from community projects through to domestic and international events, the team at Surfing New Zealand will now be travelling to regions far and wide in the Amarok V6.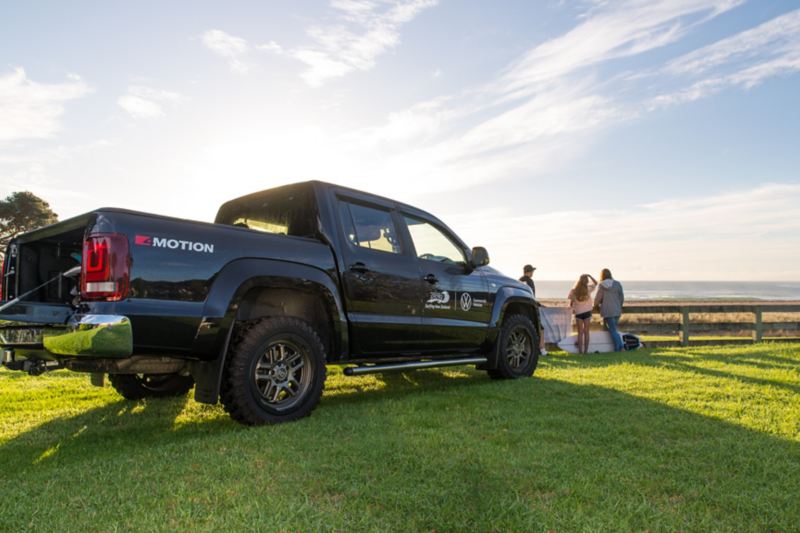 Five philanthropic individuals joined forces with the ultimate fundraising goal to help St John Ambulance raise over $500,000.
The quintet, was made up of former world champion triathlete Rick Wells, former All Black Ian Jones and businessmen Richie Hart, David Mitchell and Karim Rostami, as they swam relay-style from Great Barrier Island to Takapuna Beach in March.
All of the money raised goes towards new Volkswagen First Responder vans with 4MOTION all-wheel drive – allowing lifesaving services to become more accessible in rural communities and harder to reach remote locations.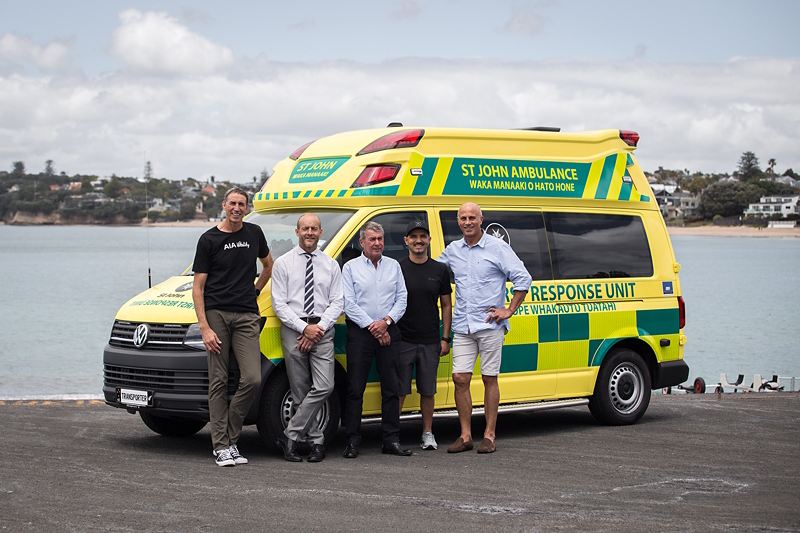 As a former sheep farmer and current equity partner in a Southland dairy farm Jamie Mackay knows his agribusiness.  You can find Jamie by tuning into New Zealand's longest-standing rural radio show 'The Country'. The Country provides kiwi's with their daily fix of everything that is going on in New Zealand's biggest industry, along with a generous side-serve of news, sports and politics.
Jamie Mackay has been part of the Volkswagen family since 2014 and you will see him travelling around the country side in his "black beauty", the Amarok V6.
"The Amarok drives like a car. In fact, with its advanced all-wheel drive system it handles better than most cars. And what makes it a great farm vehicle?" 'Grunt!' says Jamie. To get to the heart of the story tune on in.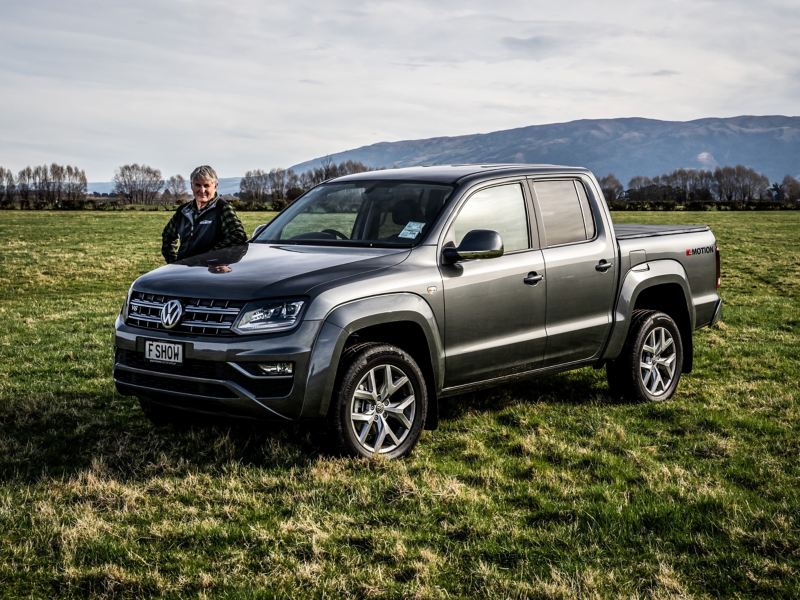 'IHC Calf & Rural Scheme'
The IHC are a non-profit organisation in New Zealand who help support and educate families with children who have intellectual disabilities. The initiative was launched in New Zealand over 35 years ago and are currently supporting more than 45,000 families. The scheme encourages farmers to donate an animal, which is then sold at market with all of the proceeds going to this incredible cause. 

Volkswagen are proud to support such an integral part of our community and with your help, you can too.
Interested in helping?