$4,313 (Fee)

⁠

Engine Max. Power

221 kW

Max. Torque

400 Nm

4MOTION

With Driving Profile Selection
Impressive design and performance
The Volkswagen T‑Roc R exudes outstanding performance in our most compact five-seater SUV. It boasts high-quality features and generates that iconic 'R thing' in terms of pure driving excitement and outright fun. The new T‑Roc R stands for breathtaking agility and powerful design combined with everyday usability, it's the ideal compact sports SUV for either the inner city or the more rural country roads across New Zealand. 
There are many highlights in the

T‑Roc

R. Here are three at a glance:
Fasten your seat belt and enjoy the pure G-force: 221kW and 400Nm make it all possible.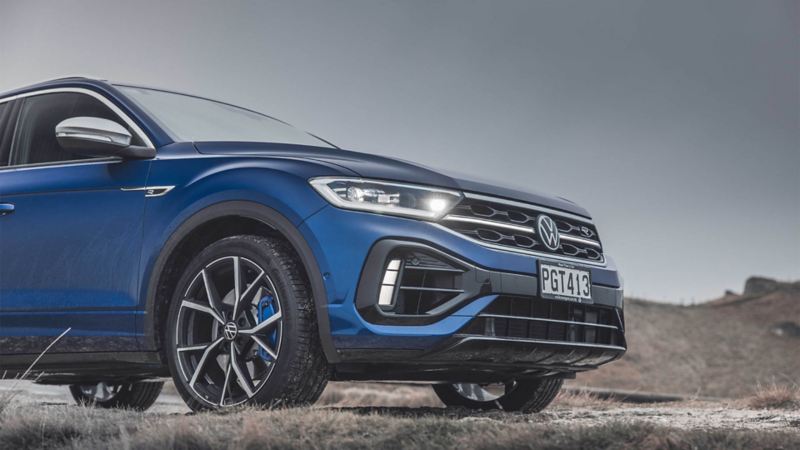 Fasten your seat belt and enjoy the pure G-force: 221kW and 400Nm make it all possible.
T‑Roc

R now available at $69,990
Experience the rush of driving a high-performance SUV and save up to $8,000 for a limited time only.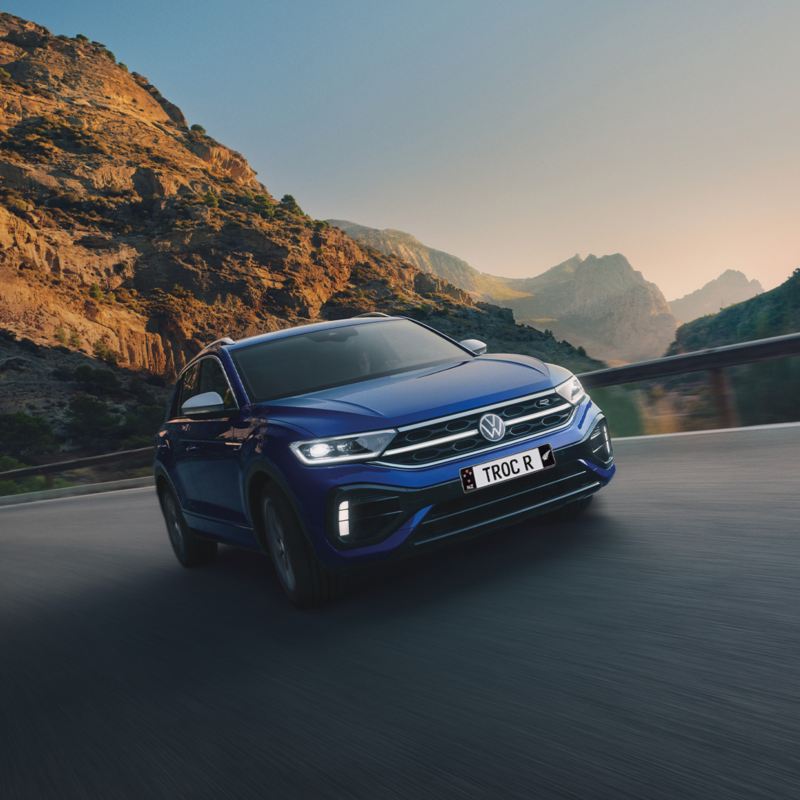 Listen to your inner drive
The 2.0L TSI is a highly responsive turbocharged engine, which is designed to deliver maximum torque of 400Nm from an engine speed as low as 2,000rpm. The driver can make use of superb power delivery across a wide range of engine speed. When you drive this small SUV, there is nothing you can't do (as compared to the standard SUV).
Are you ready for

T‑Roc

 R?
Performance for the eyes
The powerful vehicle catches the eye with its newly designed radiator grille featuring the R-logo and shiny silver strip made of anodised aluminium. Striking highlights are provided by the roof spoiler and the rear bumper in the same colour as the vehicle with visual air intakes and diffuser. The new T‑Roc R comes with sports running gear and an exhaust system with two twin tailpipes as standard.
The 9.2" Discover Pro navigation system is the driver's control centre. Featuring an R-specific skin, it shows information in a clear way and permits optimum vehicle control. The driving profiles that can be selected here include a special Race mode, which offers an especially powerful driving feeling.
Select your

T‑Roc

R variant

T‑Roc

R Local Review

Check out a glimpse of what VOM Media's, Cameron Officer, has to say about the new Volkswagen T‑Roc R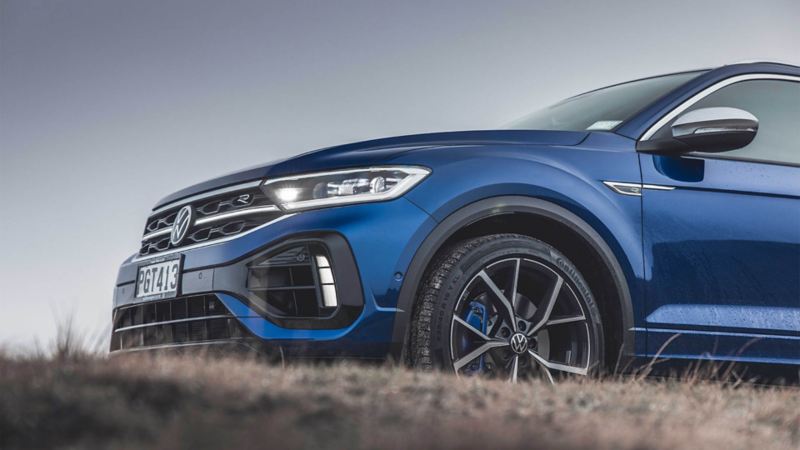 Don't take our word for it, check out

T‑Roc

R international reviews