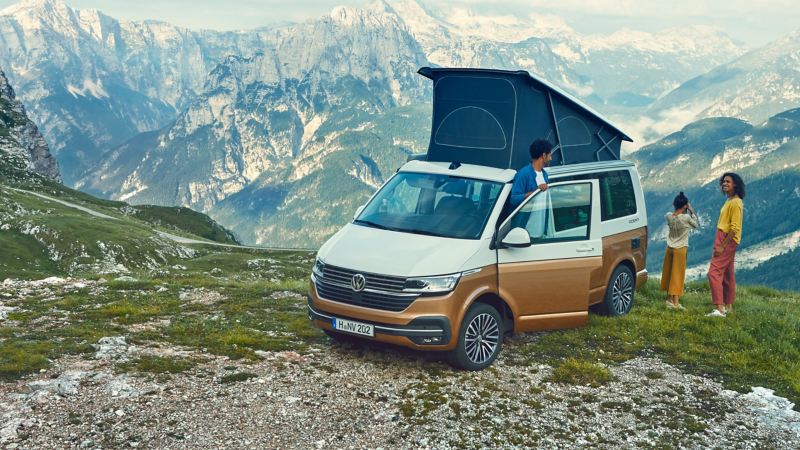 Meet the modern day Kombi
Meet the modern day Kombi
Limitless freedom on four wheels

Freedom has transformed over the years, from the peace-loving 60s and 70s to today. Back then, we built the world's most iconic camper—the Kombi. Now we have your modern-day answer for freedom—the California. You will feel right at home while exploring what our Kiwi backyard has to offer. Wherever you're heading, the California will transform your trip into an unforgettable adventure to remember.  

A whole world in the kitchen

Bacon butties, home-cooked steak or a kiwi classic fish and chips: In the California 6.1 your perfect kiwi staples are at your fingertips. The kitchen is equipped with a gas hob with two rings, a stable cover that can be used as a worktop, and a removable washing-up bowl.