Volkswagen

 

Campervan

Range
Freedom runs in the

family
The California campervan range gives you the freedom to sleep under the stars while feeling at home away from home, with its pure comfort, sophisticated style and design. Wherever the road takes you, the California campervan range will help you to create unforgettable moments worth sharing for generations.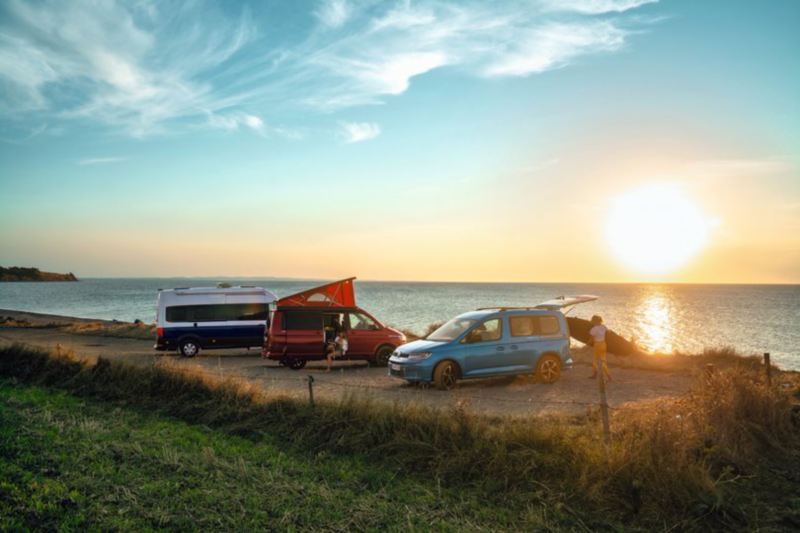 Meet the 

California

Family
Volkswagen has been giving kiwi families the freedom to adventure since the peace-loving moments of the 60s with the iconic Kombi. Since then, we've taken our love for this classic European‑built campervan and coupled it up with the latest modern-day technologies, safety features, and a 5-year warranty to bring you a new generation of freedom. Explore the California campervan range below to find the right one for you.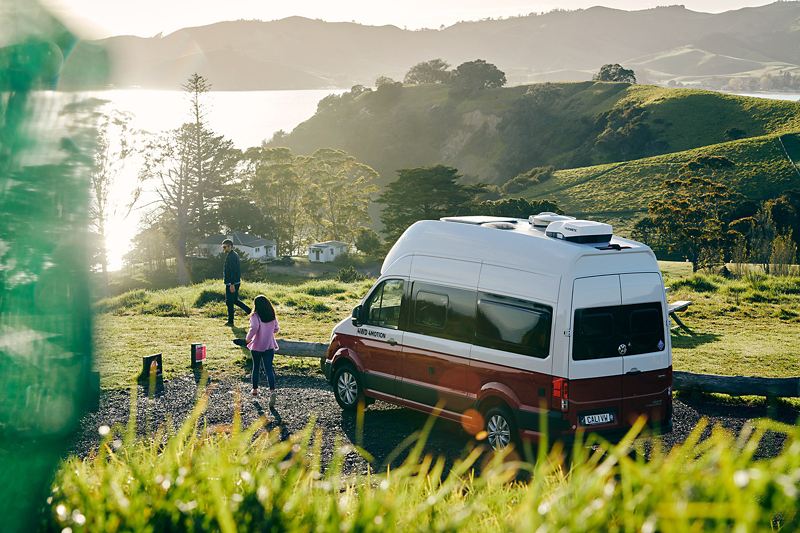 The Grand California is your grown-up Kombi. It's fully self-contained featuring 4MOTION AWD, a separate wet room, fully equipped kitchen, solar panels and a spacious living area. Get ready for a grand adventure with the added space, comfort and freedom that comes with owning the Grand California.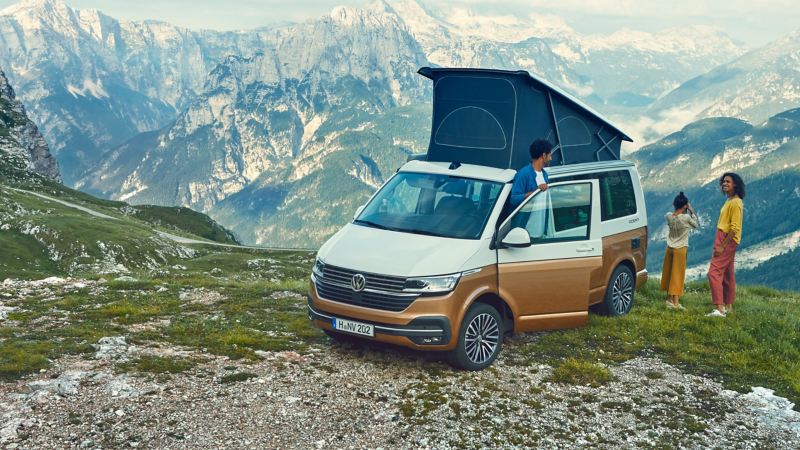 The Kombi has evolved over generations and this is your modern day answer. It's classic meets sophistication with 4MOTION AWD, an equipped kitchen, spacious loft bed, adaptable interior space and all the latest safety features. Start your next camping adventure now in the California.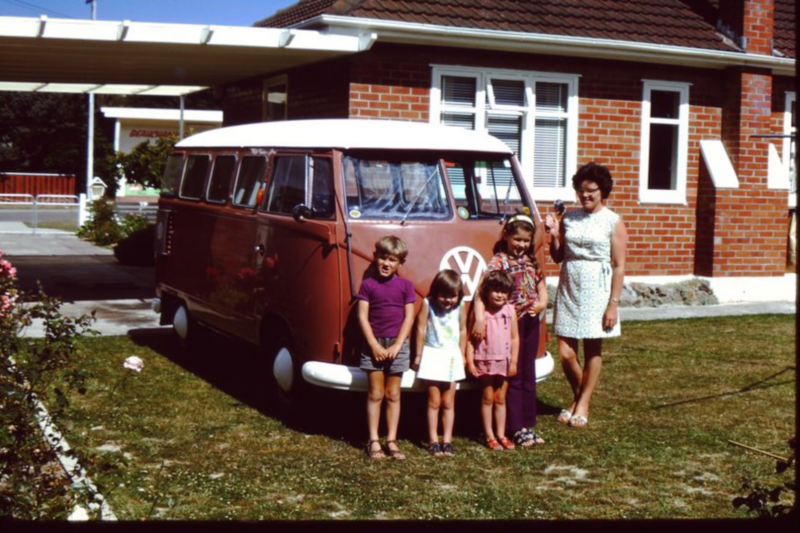 Volkswagen was a part of growing up for Dave's family in the 70s with their T2 '58 1200. Nowadays his son Andy has a restored '65 T2 panel van and his daughter Jenny still has the 1302 that she brought in 1991. Check out their awesome family photo Dave shot in 1971.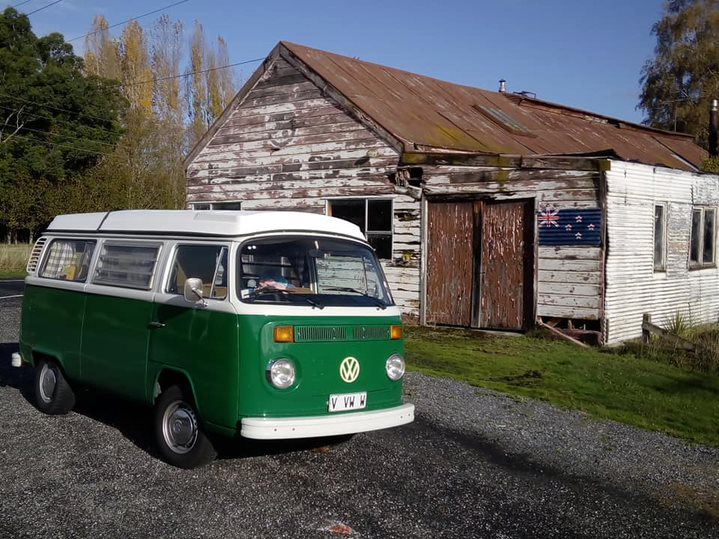 Knut Erbs brought his 1973 Type 2 Kombi back in 1984 to use as a holiday camping van for his young family. Since then, in 2011 he restored it for his daughter's wedding and now uses it to take her and her family on camping holidays. He says it's like a member of the family. Here's a picture he shot of his pride and joy while out exploring around the South Island.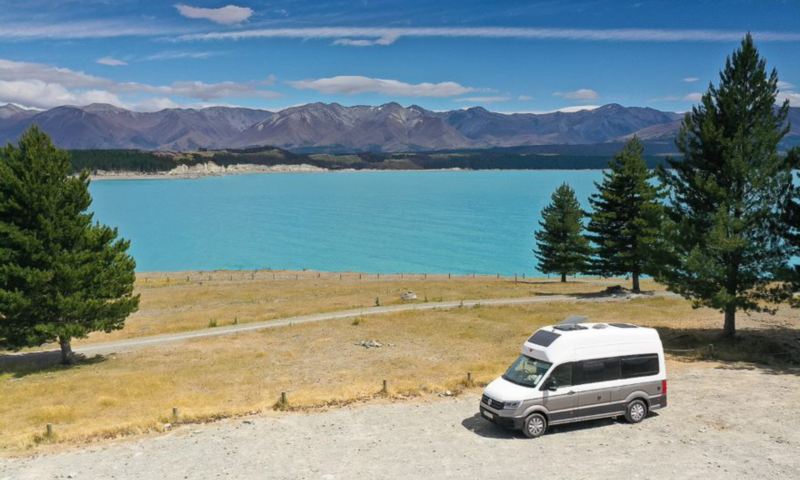 Meet Cynthia Qiu and Michael Speth and their 10-year-old twin boys Lin and Li. "It makes everything so much easier. In a camervan of this size you can go anywhere and park anywhere," she says. Their new Grand California has provided plenty of adventures. "It's a good way to bring up children – it really adds a lot of flavour to our life."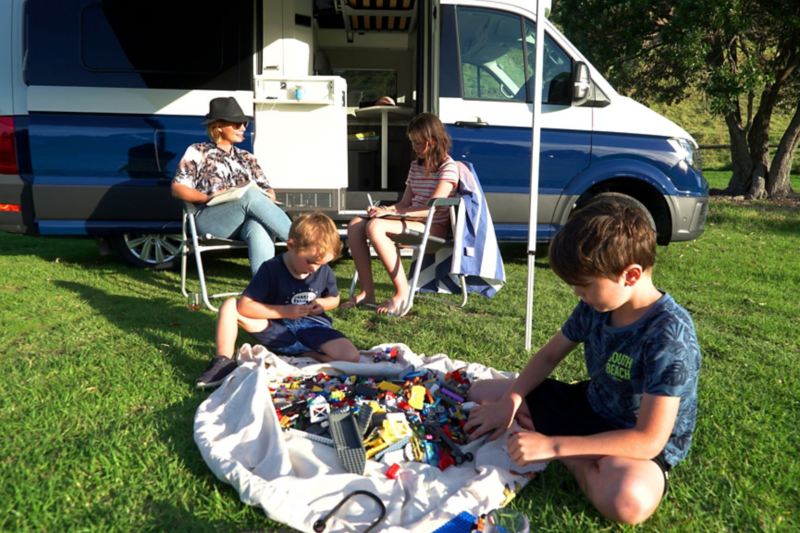 Explore the

Grand California

 

with

 

Carly

Flynn
Follow Carly's journey through 6 episode video series where you can learn from her favourite features and tips to get the most our of your family getaway.  
Inspiring travels in your 

Volkswagen

 

campervan



Explore New Zealand's raw natural beauty and with the magnificent landscape of Milford Sound, hike Aoraki/Mt Cook, or step into the icy world of the glaciers. Cruise the waters of the Bay of Islands, get the adrenaline pumping with adventure sports, or discover the magic of the Waitomo Glowworm Caves. With so much to offer, the hardest part of your holiday planning will be deciding what to do!